Review: 'Logan Lucky' is summer's best film
This summer was the one of the best for movies, from the release of "Spider-Man: Homecoming" to "Baby Driver." However, with its hilarious jokes and out-of-the-ordinary cast and characters, "Logan Lucky" is the best movie that came out this summer.
Channing Tatum stars as Jimmy Lucky in this heist comedy about a divorced ex-construction worker who plans a heist on the work site he used to work to get the money to have his daughter stay close to him. He teams up with his brother, Clyde Lucky (Adam Driver), Joe Bang (Daniel Craig), a convicted safe cracker serving time, and Bang's two brothers Fish and Sam to rob the safe of the Charlotte Motor Speedway. Of course, just like in any other heist movie, Jimmy, finds trouble, love and challenge along the way to his big score.
Director Steven Soderbergh uses comedy, tragedy and action in perfect ratios in this movie. With its oddball team of an Iraq War veteran turned bartender, construction worker, two hillbillies and a convicted safe cracker, "Logan Lucky" combines the suave of "Ocean's Eleven" with the wackiness of "21 Jump Street." "Logan Lucky" also has a great soundtrack that is perfect with the Southern redneck setting of the movie, and has actors that blend into the plot so perfectly that one might actually be convinced that they are actually from the South.
"Logan Lucky" is different from many of the other movies in its genre, as it focuses on the comedy more so than the revenge story. There are many different hilarious scenes that make the audience laugh a ton. One such part was when Joe Bang is first introduced when Jimmy and Clyde visit him in jail. In the most humorous way, Joe talks about his hard-boiled egg addiction and how he need them.
Each scene made the audience laugh more and more, until the end, where there was a huge plot twist that kept me on the edge of my seat until the end. "Logan Lucky" is worth the money, popcorn and drink. With its cunning storyline and plot twist and comedy sprinkled throughout, it is the best summer movie of 2017.
About the Writer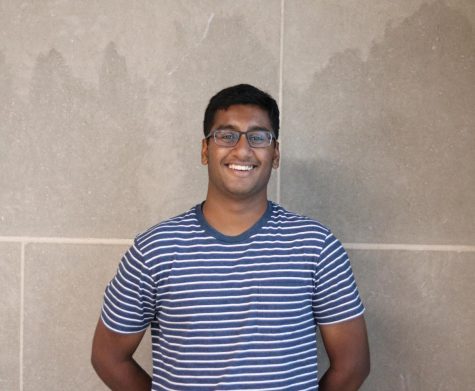 Prem Chandrasekar, Managing Editor
Prem Chandrasekar is a senior at Naperville Central. This is his second year of staff as a Staff Writer, and his first year as a Managing Editor. Prem plays on the tennis team, is involved in JSA and Merry Tutor. In his spare time, you can see Prem binge watching Arrested Development or coaching tennis for kids with Down Syndrome. In the future, he hopes to attend the US Air Force Academy.