Album Review: Turn Blue
The Black Key's album "Turn Blue," released on May 9, displays the many styles of music the band is capable of while maintaining their usual blues sound. Their eighth studio album includes passionate songwriting and great guitar solos by singer/guitarist Dan Auberach.
Their previously released single "Fever" gained attention to the album that was almost misleading because the rest of the album is not their best work.
While some songs sound like their previous albums, others sound entirely different. "In Time" could be off of their 2011 album "El Camino."
Songs like "Waiting On Words" and "Turn Blue" are not The Black Keys' best work because they don't use their original style that works for them. "It's Up To You Now" sounds almost Arctic Monkeys influenced.
Before they end "Turn Blue" with "Gotta Get Away," an upbeat song about dreams of escape, they play "In Our Prime." Auberach sings "We had it all when we were in our prime," and I agree that they did but sadly that time has past.
In "Turn Blue" the bad songs outweigh the good, but the good should not be overlooked. Non-Black Keys fans might appreciate this album more than fans of the band because they don't have anything to compare it to.
About the Writer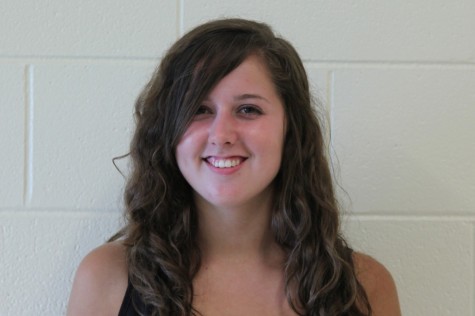 Maggie Cody, Head Photo/Art Editor , Focus Editor
CT email: [email protected]

Favorite quote:"It matters not who you love, where you love, why you love, when you love or how you love, it matters only that you love." -John Lennon

Best memory at Central: Convention in Boston last year

A word that describes me is: Optimistic

My interest in journalism is: Graphic design and photo journalism