Maggie Cody: Review of Issues' self-titled album
The R&B turns metalcore band Issues' new self-titled album has been gaining them popularity that their previous albums have not.
After their most recent LP, Hooligans, I was losing hope in them living up to their first album, Black Diamonds. Scaring many fans, myself included, that they would turn into a one-hit-wonder that we would never hear of again.
Luckily, they went above and beyond their first album with their most recent.
Their song Stingray Affliction sounds similar to Princeton Ave. off of their first album, rightfully gaining the most recognition.
Being named "the future of metalcore" by Alternate Press in their review of the album, Issues is finally starting to become recognized as one of the greats alternative bands of our generation.
Their unique sound is different than anything else, appealing to fans of multiple genres. Overall, Issues has nailed a balance of metalcore with post-hardcore vocals and nü-metal electronics. Even if you're not into metalcore, you should try listening to Issues.
About the Writer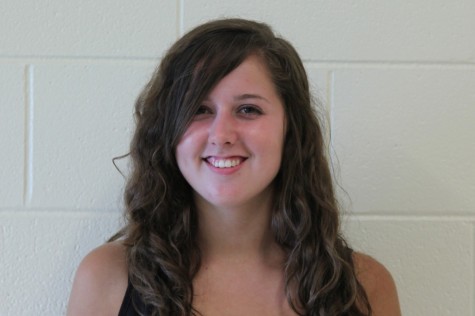 Maggie Cody, Head Photo/Art Editor , Focus Editor
CT email: [email protected]

Favorite quote:"It matters not who you love, where you love, why you love, when you love or how you love, it matters only that you love." -John Lennon

Best memory at Central: Convention in Boston last year

A word that describes me is: Optimistic

My interest in journalism is: Graphic design and photo journalism