Album review: "The Outsiders" by Eric Church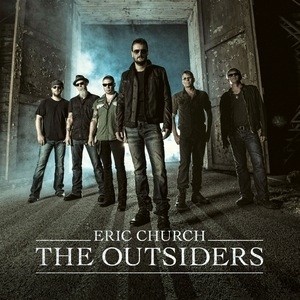 ​While many other country singers are turning pop, Eric Church is doing the opposite. Leaning more towards rock, his new album "The Outsiders," sticks to his country roots but with a twist.
After his 2011 album "Chief" sold over 2 million, there was a lot of pressure on Church to make another album.
"I don't know how people are going to take it," Church said to Rolling Stone.
With some songs definitely sounding rock, some songs sounded completely country. "Talledega" and "A Man Who Was Gonna Die Young" sound like they could be off his 2006 album "Sinners Like Me," although he has slowed down since then.
"I'll have whiskey in my cup onstage, but I have slowed down," Church said to Rolling Stone. "But I'm still faster than everybody else."
"Cold One" and "Give Me Back My Hometown" are typical country songs about dirt roads, drinking beer and memories, sounding exactly like "Chief."
Church puts Miley Cyrus to shame with "Like A Wrecking Ball." This song could easily be heard live in a small-town bar with its unedited country feel.
A spoken monologue about Nashville's failed songwriters-turned-junkies called "Princess of Darkness" is included in the album, part of an 11-minute multisong that wraps with "Devil Devil." Church stayed up for two nights writing the monologue, according to Rolling Stone.
Church's new album is anything but ordinary with his rock and roll twist featuring songs like "That's Damn Rock & Roll" and his spoken monologue "Princess of Darkness." Waiting three years after his last album was well worth it, especially with rumors that this is his last one.
"Shit, I don't know if we'll make another one," Church said to Rolling Stone. "I can't imagine continuing to push the envelope. How do you keep doing that?"
About the Writer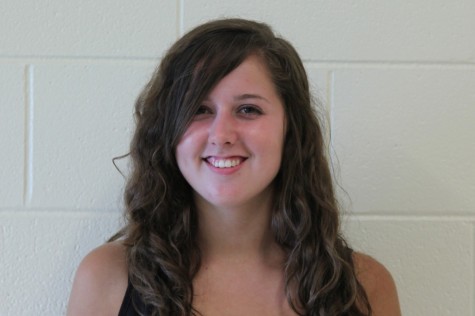 Maggie Cody, Head Photo/Art Editor , Focus Editor
CT email: [email protected]

Favorite quote:"It matters not who you love, where you love, why you love, when you love or how you love, it matters only that you love." -John Lennon

Best memory at Central: Convention in Boston last year

A word that describes me is: Optimistic

My interest in journalism is: Graphic design and photo journalism