Album review: "Monsters in the Closet" by Mayday Parade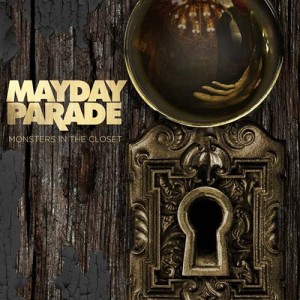 The alternative band Mayday Parade released their new album, "Monsters in the Closet," on Oct. 8. The album as a whole was practically the same as all of their other albums which is not necessarily a bad thing.
As sophomore Chris DiPrima tweeted, "It's not that I don't like Mayday's new album, it's just that it's 'been there, done that.'"
I agree. It's definitely not bad to keep their original sound, but after listening to some of the songs off the new album I could have sworn I'd heard them before on another album.
It is obvious that they did try to do things differently in certain songs, but overall there are few differences. As usual, they included creative titles, like "Even Robots Need Blankets," which is a sad ballad with strong lyrics. It's not as good as, but similar to "Terrible Things" from the 2009 album "Valdosta" with only vocals and piano.
This album mostly dealt with heartbreak, some songs being sad and many songs representing anger and frustration, which isn't completely unusual for Mayday Parade.
"Last Night for a Table of Two," sounded exactly like "If You Can't Live Without Me Why Aren't You Dead Yet?" with similar lyrics and more anger than sadness.
The first song, "Ghosts," was released on Aug. 27 as a single. I have mixed feelings about their decision to release this as the single. It was a little misleading because it didn't do a great job at showing what the songs would be like on the new album. The song was more upbeat than most, keeping in mind this is "Mayday Parade" so obviously wasn't happy. The lyrics were more relevant to the album title, ("Monsters in the Closet"), but they were a little repetitive. The boring lyrics disappointed me because Mayday Parade is usually especially creative with lyrics. I would prefer if they had released "Demons" rather than "Ghosts" as the single to represent the album.
"Demons" was a great way to show that they are doing things a little differently but they're still Mayday Parade. They haven't changed too much in the two years since they've released their self-titled album. This is a great, inspiring and sad song that has a pop-punk feel.
Like always, they included a few songs with long titles like, "The Torment of Existence Weighed Against the Horror of Nonbeing" and "Nothing You Can Live Without, Nothing You Can Do Without." These were both basic songs, but, along with others, included lyrics that I thought I had heard in other songs.
The final two songs were definitely the saddest on the album, telling tales of broken hearts and being left alone while other songs display the aspect of anger more than sadness and depression.
The biggest surprise on the album was the song "Hold onto Me." It was borderline country. The way it was sung with an acoustic guitar almost reminded me of Trace Adkins' "You're Gonna Miss This," which is a comparison that I never thought I would make to a Mayday Parade song.
Ending "Monsters in the Closet" with the song "Angels" was a great decision. "Angels" was a generic, depressing song about lost love and heartbreak that is similar to almost every "Mayday Parade" song made. It was the perfect song to wrap up the album.
The fact that Mayday Parade released their new album the same week that a similar alternative band, Go Radio, broke up puts some people at ease that they are still together, especially while many are still recovering from My Chemical Romance's tragic breakup last March.
Even though "Monsters in the Closet" wasn't anything special, it was still great to hear a new album from "Mayday Parade." Their other albums are fantastic so "Monsters in the Closet" sounding similar to them is not a problem.
About the Writer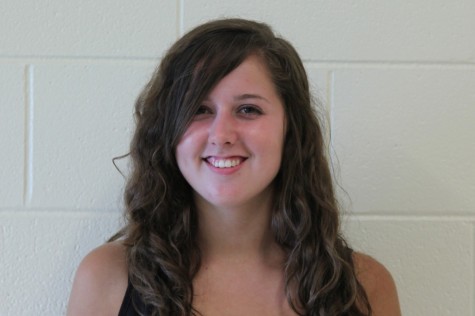 Maggie Cody, Head Photo/Art Editor , Focus Editor
CT email: [email protected]

Favorite quote:"It matters not who you love, where you love, why you love, when you love or how you love, it matters only that you love." -John Lennon

Best memory at Central: Convention in Boston last year

A word that describes me is: Optimistic

My interest in journalism is: Graphic design and photo journalism