2023 Board of Education candidate bio: Melissa Kelley Black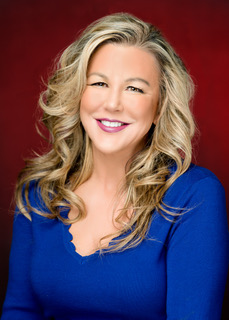 This story is a part of The Central Times' coverage of the 2023 Board of Education election. The election will take place on April 4. For more information, click here.
Melissa Kelley Black is one of five candidates running for a seat on District 203's Board of Education in the 2023 Consolidated DuPage County elections. 
Kelley Black is a business owner, with both a bachelor's degree and a master's degree in education. Her kids also currently go to school in the district.
"In order to make informed decisions, you have to have a certain amount of knowledge, otherwise you're depending on other people to give you the knowledge," Kelley Black said. "I have the knowledge myself. So I think that's going to give me an edge, to be able to share that. I'm able to come in and already be prepared."
Kelley Black chose to run for the Board of Education in part to help improve deficiencies within the district. 
"I've seen really great things from 203, but I've seen places where they're really dropping the ball," Kelley Black said. "I really want to see the board focus on not just saying, 'we implemented great programs,' but actually tracking the data and saying, 'this is working,' and then finding where it is not working and correcting it."
Kelley Black's priorities include increasing "accountability and transparency" within the district, as well as ensuring policies work.
"If you have an objective, you set it up, but you have to monitor it," Kelley Black said. "And you have to while you're monitoring it be able to be a quick problem solver. So I want to promote those types of attitudes on the school board."
The candidate said that her priorities lie with students.
"My goal is the education of the students," Kelley Black said. "That's who I'm accountable to, because that's what I think the community wants. So I make my decisions based upon what's in the best interest of the students."
That approach, along with Kelley Black's experience, is what she believes sets her apart from other candidates.
"If you want someone who's gonna fight for all the kids, who's gonna base it upon facts and measurements and use the latest research based approaches and has a growth mindset, I'm your candidate," Kelley Black said.
Click here for CT's full conversation with Kelley Black, or here for full coverage of the election.