Board candidate overview: Charles Cush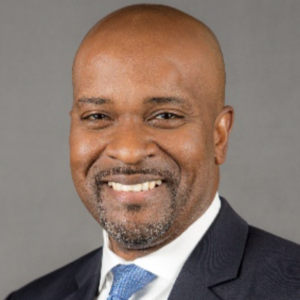 William Tong, Online Managing Editor & Editorial Editor
March 9, 2021
Introduce yourself. What do you do?
I currently serve on the board; I was elected four years ago. Before that, I was appointed by the prior board to fill a vacancy left by the resignation of a board member at the time. I've worked for a number of Fortune 500 companies, and so I understand the concept of operating a business.
What prior experience do you have on the Board of Education?
We've been extremely good stewards of the resources. We voted to under-levy, [or reduce] the amount of taxes that the school district was requesting from the municipality. I'm very proud that we've done quite a bit of work and closing achievement gaps between our highest achieving under-achieving cohorts. When you look at school districts as it ranks nationwide, we are number 39, according to Niche out of around 10,700 school districts, which puts us in the 99th percentile.
Academics are critically important, but beyond that is how you can exercise your leadership. [I've been] an advocate for programs like the [Business] INCubator program.
What do you hope is accomplished by the board if you're re-elected?
[I'll look] for ways to continue to be very resourceful with our dollars to make sure that we're not taking more resources from the community [than needed]. [We'll] continue to know those achievement gaps and push for initiatives like early childhood education.
It's really important for us to assess where folks are from a social-emotional learning perspective, an academic performance perspective, and put mitigations in place to make sure that we're providing the community with the level of support.
What are your thoughts on the current district COVID-19 response? What is going well? What would you change?
The one word I would use to describe their response is responsible. The COVID-19 pandemic was a big curveball for everyone. I think that the administration did a nice job of looking at and weighing the risks and making a good decision. Looking back, knowing now things that we didn't know, there are always opportunities to potentially do things a little bit differently. But given the information that was available at the time, I think that we ultimately made the right call.
I want to make sure that the answers we are giving people are what we know for sure, as opposed to saying, "we think we can do this." I know that there's been some criticism from the community [that], "you had a plan, and then you pull back on the plan?" Well, if the numbers change, rate of infection in the county changes, or advice for the health department changes, that's going to create a fluid situation.
Are you in support of mandatory COVID testing or a mandatory COVID vaccine requirement from the state for students to learn in-person next fall? (Aside from medical or other exemptions?)
I'd have to evaluate and understand the data. There are some very high performing school districts who are making testing mandatory, but I would want to understand the pulse of the community in terms of where we are. I'm willing to bet on the community and see where we get in terms of voluntary participation. [As for the vaccine], I don't know that medical science has said that it's going to be required. Right now, they're not recommending a vaccine for folks under a certain age and things like that.
If elected, how do you think the board would address issues with teacher fatigue and excess teacher turnover?
I would assess the problem by gathering feedback from teachers about the challenges they are facing, ensure that we are providing adequate training and resources to drive efficiency in prep time and content delivery and invest in additional supports ( i.e. teaching assistants) [or] potentially look at scheduling options to prevent burnout and to provide adequate rest to allow our teaches to "recharge". If we mitigate burnout and address this need head on, we can avoid turnover issues, which is important because turnover itself can cause significant disruption to the learning environment—a proactive approach is key.
During the Aug. 17 meeting, the current board passed "Resolution affirming the authority of the superintendent to implement Return to Learn plan for 2020-2021 school year." Any thoughts?
That resolution has been touted as: "we wrote the superintendent a blank check." That's absolutely not the case. It is short term; it gives the superintendent the opportunity to make some decisions without having to convene [the] entire board, because convening an entire board meeting means that it's an open meeting, [so] you have to have a 48-hour notice. As you can imagine, in a pandemic, when things are fluid, there are probably some things that need to be decided a bit faster than that amount of time.
How can we as a district address issues regarding racism, bias, diversity, equity and inclusion?
The pandemic, actually, to some degree, helped heighten the awareness around some of the racial injustice and social unrest that we've seen in society, and as a district, we're ahead of it. I think it's important for us to continue to work as a board through our Director of Diversity and some of the initiatives we have in place to make sure that we are hearing from a broad range of voices in the community and understanding what we need to do there.
One last thing: why should people vote for you?
I believe that every student has the potential to achieve great things, every student has unlimited potential. As a school district and as a community, it is important to make sure that we invest in the kids and realize that potential. I am proud of the things that we have done as a board and the results that we have gotten as a school district, ranking in the 99th percentile of school districts across the state and the number one community unit school district in the state.
Find out more about Charles Cush: