New Lush cosmetics store opened downtown
When I discovered a new Lush store opened on Feb. 21 in downtown Naperville, I was thrilled. Lush is a cosmetics retailer with vegan and cruelty-free products, offering soaps, moisturizers, masks and an abundance of other products. Since seventh grade, I had shopped online on the Lush website and ordered bath bombs to my house.
I had only been inside an actual Lush store maybe three times at most since the closest location was at Oak Brook Mall. It is a lot to ask of someone to drive 30 minutes away just to buy some hand cream or sparkly bath oil. That being said, when I heard that a new Lush opened just 15 minutes away from my house, I could not wait to visit.
Since I work in downtown Naperville, I decided to head on over to the Lush store right after my shift. Located near Q-BBQ and Giardano's on 119 S. Main Street, the store is in a busy location. I decided to drive there, but I instantly regretted that decision when trying to find parking. The lot right across from the Lush store was completely full as always, so I was forced to head to the cramped parking garages. This is, as we know, a common issue when driving to anywhere in downtown Naperville, so I was not shocked to have this problem.
Even just a few stores down from the new shop, I could smell the strong scent of lavender and roses. When entering, I was immediately greeted by at least three employees. For 4:30 p.m., it was surprisingly bustling inside the store.
My eyes were immediately drawn to all the bright colors and pleasing scents. There were several displays full of rainbow bath bombs and neon bars of soaps and I felt almost overwhelmed by all the products.
The store was smaller than I expected, making it difficult sometimes for me to squeeze past other customers with my shopping basket. Nonetheless, there was still plenty of room for all the products being sold and for a good amount of people to be inside at once.
While taking some time to browse at all the different products that were neatly organized on shelves and tables, I was frequently approached by an employee every few minutes or so. They were all extremely bubbly and outgoing and offered to help me with deciding what to buy. Although it was appreciated the first 10 minutes, I honestly wished for some solitude at some point during my shopping trip.
I ended up finding everything I was looking for and successfully purchased the Cup O'Coffee face mask ($11.95), Mint Julips lip scrub ($12.95) and American Cream shower gel ($21.95). The location in Naperville was everything I expected out of a Lush store and I look forward to returning frequently… as well as spending my entire paycheck.
About the Writer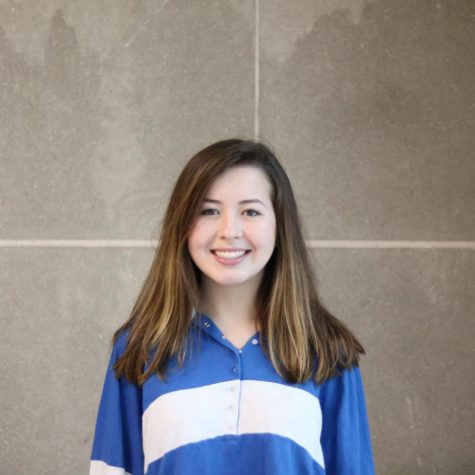 Kylie Brown, Entertainment Editor
Kylie Brown is a senior at Naperville Central and is the Section Editor of Entertainment. This is her first year on Central Times, but she wishes she had joined sooner! Outside of Central Times, Kylie is part of the Varsity Poms team and the Orchesis Dance team. You can also find her working at Everdine's Grilled Cheese in downtown Naperville. She is so excited to be apart of Central Times and hopefully someday pursue journalism as a career.