Naperville North student saves man from burning car
On Jan. 21, Naperville North senior Nicholas Thompson received the Mission Maker Award from the District 203 Board of Education. While others have been recognized with this award, few have taken action like Thompson, who ran toward danger on Oct. 4.
While working after school, at Jet's Pizza on Ogden Avenue, Thompson was alerted by his manager that a car crash had taken place, and was told to call 911. While dialing for help, Thompson and another ran to the sight of the crash.
"I ran to the window and I saw that there was what looked like two cars at the time, laying there on fire, and I ran out," Thompson said. "Me and this other guy reached that first half of the cars closer to us, and we just… kind of crawled underneath and got him out of the car before it went up in more flames."
The rescued man did not sustain any life threatening injuries, despite the damage done to his vehicle. According to the Board, there could have been much higher consequences if action hadn't been taken quickly. Despite the reverence granted through the Mission Maker Award, Thompson still found that his actions were more natural than extraordinary.
"From my perspective, I didn't do anything that seemed abnormal. I wasn't really thinking about anything, I was just kind of driven," Thompson said. "It took me a while to kind of slowly realize what had happened."
When asked what others should learn from his story, Thompson considered the normality of his actions again.
"That was the only thing I could think to do," Thompson said. "I didn't have any second thoughts about running towards it, I didn't have any second thoughts about going under the car. Don't be the guy who sees something like this happen and just posts a video. Always try to help other people."
Though the man recovered from the crash was later charged for reckless driving among other charges, the heroic actions performed by Thompson have still been recognized as courageous and inspirational by the district superintendent.
About the Writer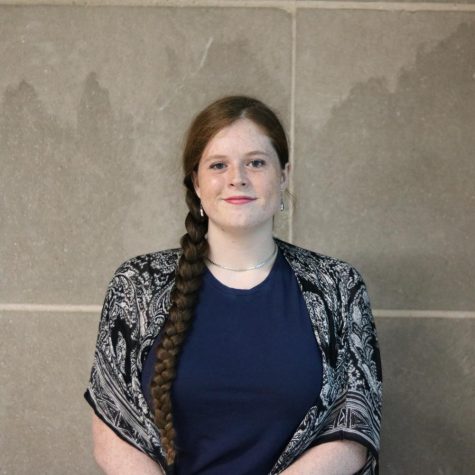 Danielle Pritchard, Features Editor
Danielle Pritchard is a junior at Naperville Central and is looking forward to her first year serving on the Central Times editorial board as the Feature page editor. Outside of Central Times, Danielle loves to work with studio art such as both traditional and digital photography and drawing. While she is not on any sport team, she is a member of Central's Anchored and an officer for Central's Hawk Tv, among other activities.