Review: Guzman y Gomez's food falls short
Guzman Y Gomez is a self-described "clean" take on fast casual Mexican food — by way of Australia — opened just north of Ogden Avenue on Naper Boulevard. It is the first American location of the brand.
The restaurant itself is clean and bright, with yellow walls, woody tones and succulents. Ordering is straight forward: order at the counter, take your number and sit down. For my first go-around at GYG I tried a slow-cooked beef burrito bowl (I opted for the spicy version), queso fries and churros with chocolate and dulce de leche. The bowl had a good amount of spice and its components (rice, beans, cheese, beef, pico de gallo and chips on the side) went together well; the bowl also played nicely with the smoky chipotle salsa. The portion size was on the smaller side — compared to perennial Mexican fast casual favorite Chipotle — but satisfying with sides.
The queso fries can be hit or miss. The queso can be smooth and creamy, how it's supposed to be, or broken as it was during my second visit. The smooth version, atop fluffy french fries with fresh tomatoes and pickled jalapenos, was a necessary addition to round out my meal. While the broken sauce was a disappointment, my second visit showed me that the mini burrito is pretty much the same size as the regular burrito. So with the $3 you saved on your burrito, buy the churros.
Each order comes with two churros and a sauce— so I naturally would recommend ordering two sets. The chocolate sauce had an alkaline quality, but the dulche du leche was sweet and slightly smoky.
Guzman Y Gomez serves to be a change up from Chipotle and other fast casual Mexican restaurants. It's location suggests that it is too far away from Central for off-campus lunch, but it's only an 11-minute drive away. While Guzman Y Gomez has potential to grow, especially after they work out the kinks, it will likely struggle to compete against Chipotle's dominance and popularity.
About the Writer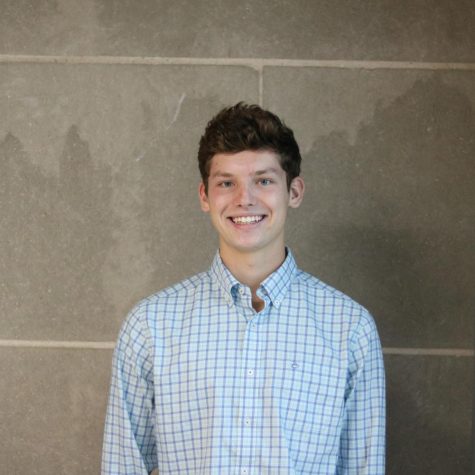 Richie Holmberg, Jr., Sports Editor
Richie Holmberg is a Senior at Naperville Central High School. He serves as the Sports Editor and an Opinions Columnist of the Central Times. He has played 4 sports at Naperville Central, including Football, Baseball, and currently, Bowling and Track and Field. He is a member of the Scholastic Bowl team, National Honors Society, and French Honors Society. Outside of school, Richie enjoys to cook and learn about food.