An environmental trend you can get behind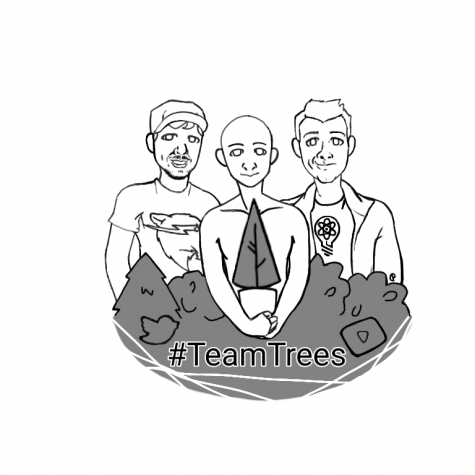 When a so-called "challenger YouTuber" known for silly competitions with massive monetary rewards reached a subscriber count of 20 million, no one expected an environment-changing social media movement.
Jimmy Donaldson, better known as Mr. Beast, began #TeamTrees in October after spending several months debating the potential of a comment from one of his subscribers.
Despite its odd origin, #TeamTrees has grown into a viral sensation, branching out to all different types of creators using the YouTube platform. While Mr. Beast initially partnered with former NASA engineer Mark Rober for the launch, many other YouTubers have joined the collaboration and brought even more attention to the cause. YouTube animators such as TheOdd1sOut, gamers including Jacksepticeye and educational producers like The Infographic Show are among those joining the effort of raising ecosystem awareness.
Other internet personalities from varying interests on YouTube have also taken up the #TeamTrees title, including business platform creators, theorists, theatrical production channels, DIYists and ASMRtists. Support has flowed in from hundreds of individuals, either in direct donations or through contributed merchandise, including infamous YouTuber PewDiePie among dozens of others.
While many organizations will encourage helping the environment by planting a tree, not doing your research can lead to wasted plants, land and money.
"We partnered with the largest non-profit tree planting organization in the world, [The] Arbor Day [foundation]," Donaldson said. "Arbor Day and their partners are the pros. They've planted hundreds of millions of trees. They'll make sure they have a high rate of survivability and they genuinely do care."
With their own mission that includes planting 100 million more trees by the 150th anniversary of the first Arbor Day celebration, the Arbor Day Foundation has become one of the major influences in forestry worldwide since their founding in 1972.
Despite the benefits of partnering with The Arbor Day Foundation, funding is still needed, which is why the internet has stepped up to the viral movement. Encouraged by creators from YouTube's platform, entrepreneur Elon Musk contributed a donation equivalent to one million trees. Soon after changing his Twitter handle to "Treelon," Musk was joined on the website's "most trees" list by the CEOs of YouTube and Twitter, and was quickly passed in donations by the CEO of Shopify, Tobi Lutke.
While there has been plenty of controversy in the past regarding Generation Z's actual participation in activism through social media, #TeamTrees specifically calls upon anyone with access to the internet to spread the word and contribute.
"People keep making fun of our generation for re-tweet activism and not actually doing something," Donaldson said, "which is why we created Teamtrees.org with the help of the Arbor Day Foundation. This is your chance to make a difference. With every dollar you donate… on YouTube or at Teamtrees.org, a tree will be planted."
About the Photographer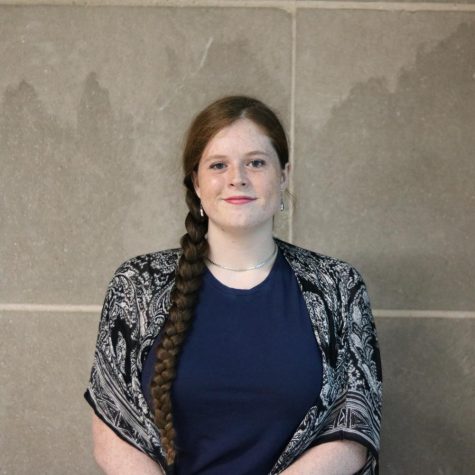 Danielle Pritchard, Head Photo & Art Editor & Features Editor
Danielle Pritchard is a senior at NCHS, and is looking forward to her second year on the Central Times' Editorial board. While intrigued by nearly everything, she has yet to choose a career path. With interest in the arts, writing, design, justice, and STEM, she tends to shift from hobby to hobby, and panic when asked to make decisions. Hopefully she'll figure herself out by the time she has to adult.