Cinnamon rolls shop opens new location in Downtown Naperville
For Naperville residents, Thanksgiving isn't the only food-related thing to get excited about this month. Cinnaholic, a gourmet cinnamon roll shop, is anxiously awaiting its Naperville debut at the end of November.
Founders Florian and Shannon Radke first introduced their bakery idea on the ABC-TV show "Shark Tank" back in 2015. The franchise is based in Atlanta and currently occupies 29 locations across the U.S. and Canada.
The company is still expanding, however, and will be introducing its first two Illinois locations in Naperville and Schaumburg. This means that rather than driving to the nearest Cinnaholic location, a little over 5 hours away in Westlake, Ohio, local cinnamon roll lovers can satisfy their sweet tooth right in the heart of Downtown Naperville.
The all-inclusive vegan menu offers a little something for everyone with options such as "Blueberry Pie," "Strawberries and Cream," "Cookie Monster" and of course the classic "Old Skool" cinnamon roll.
The price for a Cinnaholic cinnamon roll will come to approximately $5. However, all rolls will be customizable with 18 different frosting types including lemon, chocolate and caramel. There are also 15 toppings options to choose from, including pie crumble, marshmallows, and caramel and chocolate sauce.
Brownies, cookies and edible cookie dough will also be made fresh daily, and coffee and cold beverages will be served as well to guarantee that there is something for everyone to enjoy. All bakery items are 100% plant-based, dairy and lactose-free, egg-free and cholesterol-free, making it a great place for people with dietary restrictions.
All baked goods will also be available to cater to all types of occasions, such as birthdays, weddings and corporate events making it the perfect addition to the lively social scene of Downtown Naperville.
About the Writer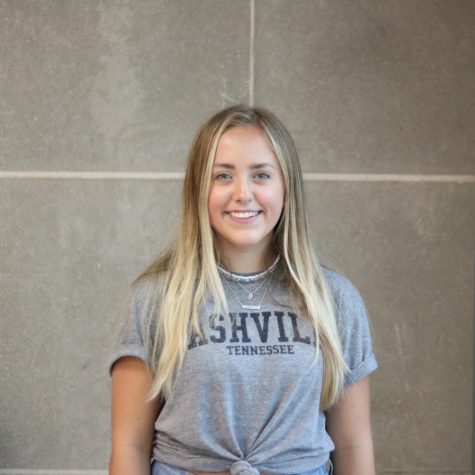 Emily Brodzinski, Staff Writer
Emily Brodzinski is a senior at Naperville Central and is a Writer. This is her first year in Central Times and she is very excited to see where it takes her! Outside of Central Times, she spends her free time listening to music, spending time with her friends and family, and babysitting from time to time. She is looking forward to a great year in Central Times and hopes that it will help guide her towards a successful career as a journalist in the near future!