Central welcomes new staff members for 22-23 school year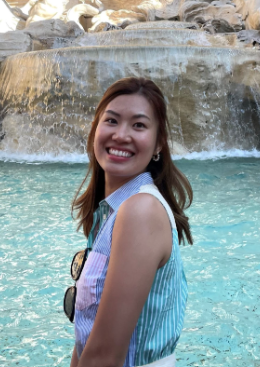 Q: What's your name?
A: Tiffany Xie
Q: What is your position here at Central?
A: I'm a FACS teacher here at Central, and I'm currently teaching Senior Foods and Consumer Economics. Next semester, I will teach Senior Foods, Fashion Merchandising, and Culinary 1.
Q: What's involved in those positions?
A: We run labs pretty often, around three times a week in Senior Foods. We have a lot of fun and make great connections in class. With Consumer Economics, we talk a lot about money management. I'm helping them prepare for the future when they'll be living on their own and managing their money.
Q: What did you do before coming to Central, regarding education, and other jobs?
A: I graduated in 2015 from Naperville North, and then I attended Illinois State University where I got my bachelors in family and consumer science education. I started working at Lake Park High School, and then I was at STAGG High School for the last two years.
Q: What are your hobbies?
A: Recently I have been loving outdoor activities, like biking. I also love checking out new restaurants. I actually went on three trips over summer and my biggest trip was in Italy. It was a lot of fun trying the food there.
Q: What communities are you currently involved with, or hope to be involved in here at Central? Any clubs or extracurricular activities?
A: For now, I want to get to know the community and school, but I do have a few things that I'm very interested in. I heard that there's a diversity board, and as a multicultural teacher I always wanted to bring people with different cultures together and learn about different cultures.
Q: Is there anything else you would like to talk about?
A: I think overall, I want to say I'm so happy to be here. I know it's such a great place to be for students, staff members and for the whole community. Everyone really supports and includes each other.