Central welcomes new staff members for 22-23 school year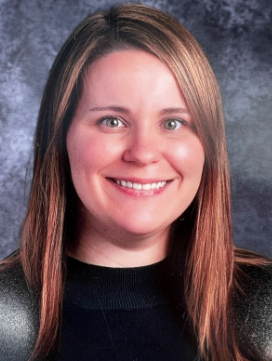 Q: What's your name?
A: Kimberly Smith
Q: What is your position here at Central?
A: I am teaching in the science department, so I'm teaching all Biology classes this year.
Q: What did you do before coming to Central?
A: I am a graduate of Southern Illinois University, and I graduated there with a degree in biology there. I also did a Masters in Public Administration where I focused on public health. I went and worked in senior service for a couple years. I also taught at Naperville North High School in 2016 and worked as a building sub here after I [got] my teaching certificate with the special education departments.
Q: What hobbies are you interested in or involved in?
A: I'm a mom. My daughter is almost 2-years-old and my son will be 3, so they keep me rather busy. I have a stepson that lives in England, so we enjoy traveling to go see him. I like gardening and reading and in my spare time. At night, after I put my kids down, I work on refinishing antique furniture.
Q: What communities are you involved in or hope to become involved in at Central? Any clubs or sports?
A: When I was in high school, I loved to volunteer, so I am interested in getting involved in the National Honors Society.