Central welcomes new staff members for 22-23 school year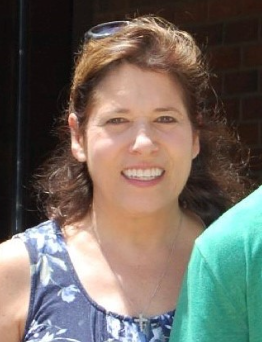 Q: What's your name?
A: Gina Howley
Q: What is your position here at Central?
A: I will be a special education teacher and a learning behavior specialist part time.
Q: What's involved in that position?
A: I'll be co-teaching a World Cultures class for freshmen, and then I'll be teaching Essentials Writing for seniors. I'll also work in the special education department as a Substitute Teacher.
Q: What did you do before coming to Central, regarding education, and other jobs?
A: I had my master's in special education and my bachelor's from Northern Illinois University in 1991. I taught for seven years in different schools on the southside of Illinois, and then I made my way north. I ended up in Naperville in District 203 for a summer school program and started teaching here. After that I was a freelance writer and probably had a little over 100 articles published over a nine year gap.
Q: What was your favorite type of article to write?
A: I really liked interviewing people and trying to find something unique that was in the ordinary, for example a shopping trip. I remember taking all three of my kids shopping and people kept approaching us. The first person that came up was like "Wow, are you busy?" And then the next person said, "I bet you're tired," and the next person I ran into said, "these are yours?" followed by, "You're so lucky." All of a sudden everything felt lighter and easier. It was an extraordinary moment that happened in a very ordinary experience while shopping with my kids.
Q: What hobbies are you interested in, or involved in currently?
A: I used to be really good about scrapbooking, but I haven't done that in a few years. I'd like to write and try to get published here and there. I like to read, and I rollerblade for fun since I try to stay active to keep up with my kids.
Q: What communities are you currently involved with, or hope to be involved in here at Central? Any clubs or extracurricular activities?
A; I was one of the founding members of the CEC club, now it's the Fun Club, so if there's extra time I'd like to check that out sometime and see what's going on. I also did Snowball way back then, and I think it's a great program and I would support those kinds of things.
Q: Is there anything else you would like to talk about?
A: I'm just really glad to be back at Central. It's exciting to see a lot of the faces that haven't left or that came back and work with some of the teachers that I used to work with.