Central welcomes new staff members for 22-23 school year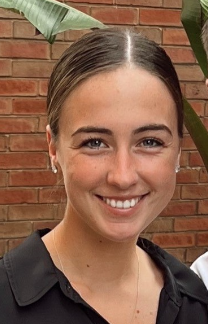 Q: What's your name?
A: Maria Connell.
Q: What is your position here at Central?
A: I teach American government as well as world cultures. Next semester I'll be teaching US history and world history.
Q: What's involved in this position?
A: Government is super practical. The unit we're in right now is very dry and condensed but once we get past the first unit it becomes really relevant and practical.
Q: What did you do before coming to Central, regarding education, and other jobs?
A: I graduated from St. Louis University in 2021. Last year I was the building substitute here, and then this year I got a full time position in the Social Studies Department.
Q: What hobbies are you involved in?
A: I played Division One softball at St. Louis University for four years, then last year I was the assistant coach with varsity softball.
Q: What communities are you currently involved with, or hope to be involved with here at Central? Any clubs or extracurricular activities?
A: Athletics for sure, probably varsity softball.