Central welcomes new staff members for 22-23 school year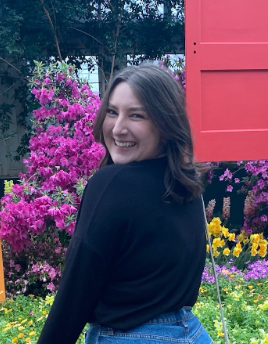 Aiden Lu, Staff Writer
September 19, 2022
Q: What's your name?
A: My name is Hannah Beucher.
Q: What's your position here at Central?
A: I am a full time American Sign Language teacher at Central and North.
Q: What do you do as an ASL teacher?
A: Right now, we only teach ASL 1 since we're starting the program. We learn about basic communication skills, how to interact with deaf people,  what deaf culture is and how to compare it to hearing culture. We talk about the ear, how it works and the role that it plays in being deaf.
Q: Did you design the new course?
A: I taught at Plainfield South for three years. I'm taking what I did in Plainfield, adding a bunch of new ideas and putting it all together. 
Q: What education and work experience did you have coming to Central?
A: I went to Hinsdale South, which is how I got into American Sign Language my senior year. Then I went to Kent State University. I double majored in ASL and interpreting with a minor in education. I did my student teaching and then I started at Plainfield South in 2019. I was there for three years.
Q: What are your hobbies? What interests you?
A: I'm a really big reader. I also like to be outside, so I'm really big into podcasts and walking. I'll usually do that as often as I can. Sometimes yoga. I'm very into family time. I have a niece and a nephew and they're little, so I see them as much as possible. I get to be the fun aunt and then give them back at the end of the day.
Q: Are there any clubs or sports that pique your interest? Anything you want to take part in?
A: I would love to take over the ASL club, but right now, being between two schools and having an extra class, it's just a lot of going back and forth. Maybe next semester or next year.
Q: Is there anything you want to add?
A: Take ASL next year!