Central welcomes new staff members for 22-23 school year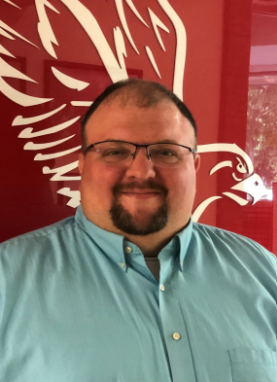 Q: What's your name?
A: Dan Olandese
Q: What's your position here at Central?
A: This year, I'm returning to Naperville Central as the Science department chair and science teacher
Q: What did you do before coming to Central?
A: I taught at Naperville Central for 10 years, afterwards I worked at a different school as the Science department chair so [when I had] the opportunity to come back to Naperville Central, [I] eagerly accepted the opportunity.
Q: What did you do before teaching?
A: I went to the University of Illinois at Chicago, and graduated with a biology degree in 2003. Worked at a laboratory for a handful of years, at the same time decided to go back to school with the goal of becoming a teacher and started to teach in 2005.
Q: Did you always want to be a teacher?
A: I was not the person who grew up wanting to be a teacher and high school me would have never saw that as an outcome, I'd wanted to be a doctor my whole life, but working in a hospital while I was in college really showed me that that is not my place to be in the world. After some soul searching, I found that a lot of my joy in life came from working with kids — it was my happy place — and being able to experience that youthful energy everyday, and see the learning come to the kids, it's something I really enjoy. It was a little bit of a windy career path, but I found my way.