Central welcomes new staff members for 22-23 school year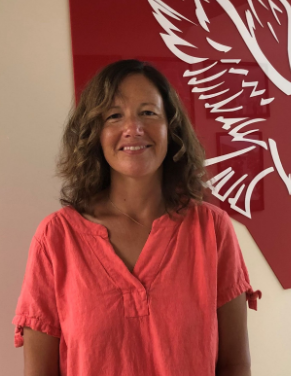 Q: What's your name?
A: Sandy Knafl
Q: What's your position at Central?
A: I'm the secretary of the Special Education department.
Q: What do you do at Central?
A: I am the first person people see when they come into our department. I greet students and staff and parents when they come here for a meeting. I help the teachers with any supplies or questions that they have regarding their time timesheets and things like that. I also work with Sarah Meyer and John Crawford, our department heads, and take care of any substitutes that we need for when staff are out for the day. It's kind of a multitask job. I help the assistants in the department with their timesheets and pay and make sure that's turned in on time so everyone gets paid when they're supposed to.
Q: What did you do before coming to Central, education and other jobs?
A: I had several jobs but right before here I was at Ann Reid, the district preschool and I was an assistant there. It was an assistant position like here, except every classroom would have two assistants. 
Q: What are your hobbies?
A: I like to go jogging. Some people call it running, but I call it jogging because I know I don't go fast. I like to do that a few days a week. Other than that, I like to just be outside and relax, whether it's walking my dog. I have an Australian Shepherd and she needs a lot of exercise. I try to do that at least once a day for her. and I like to garden, work in the yard. We have a vegetable garden too.