Naperville Central welcomes new staff members for the 2019-2020 school year
New staff member Nicole Shertz shares her passions with the Central Times.
Q: What are your basic job responsibilities here at Central?
A: I'm a special education teacher, so I help the students with special needs throughout their day and teach a variety of classes.
Q: What's your educational background?
A: I went to Illinois State University and I got my bachelor's degree in special education, and then I went to Northern Illinois University and got my masters in instructional technology.
Q: Did you have a previous job prior to coming to Central?
A: I worked at Giant Steps, which is a therapeutic day school.
Q: What are your hobbies or interests outside of work?
A: I go to Chipotle every day after school. I love the food there.
Q: Why did you become a teacher?
A: I have always wanted to teach, and working at Giant Steps made me want to teach special education students even more.
Q: What is a philosophy you hold to teaching?
A: I believe that all students have different learning styles, and I want to be able to help each one achieve his or her goals.
About the Writer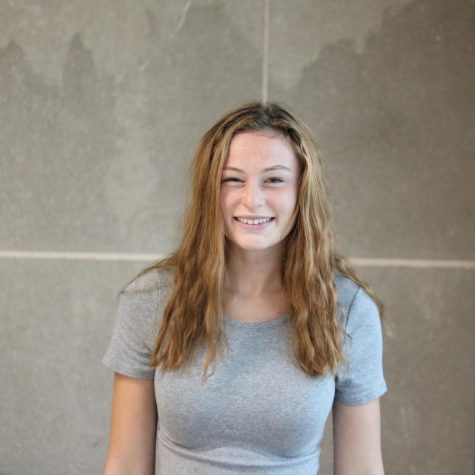 Emme Moore, Staff Photographer & Social Media Manager
Emme Moore is a senior and this is her first year on central times staff she is a photographer and one of the social media managers of the central times. Her interests include hanging out with her friends, playing with her dog, and making tik toks. She also spends her free time out of school working at Little Italian Pizza