Naperville Central welcomes new staff members for the 2019-2020 school year
New staff members Caila Klimczak shares a bit about herself with the Central Times.
Q: What department do you work in, and what are your job responsibilities?
A: Physical education. This semester, I teach 3 P.E. 2 classes and 2 studio fitness classes, which is basically P.E. 3/4. My responsibilities in my job include, obviously, teaching students, specifically on fitness and how to stay physically healthy.
Q: Where are you from? What is your educational background?
A: I grew up originally in Schaumburg. When I was still in high school, I attended Empire Beauty school and I've had my beauty license for about 10 years now. Then, I got an associate's degree from Harper College before moving on to NYU, where I got my undergrad in physical education.
Q: What was your previous job prior to coming to central?
A: My previous job was as a makeup and hair stylist, and I also worked for a short time at both Washington and Jefferson Junior High, making this my third year teaching.
Q: What are your hobbies or interests outside of work?
Tennis, I play in a soccer league, pickleball, spikeball… Anything to be active.
About the Contributor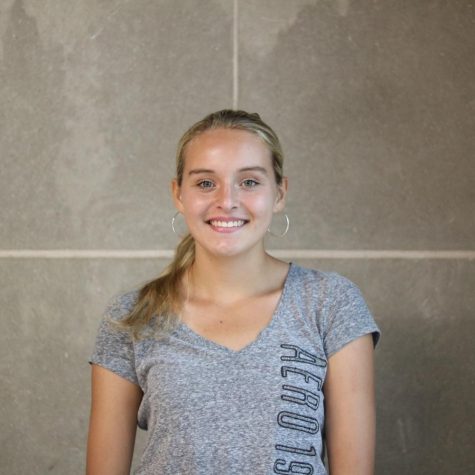 Rachel Cole, Opinions Editor
Rachel Cole is a junior at Naperville Central High School. This is her first year on the Central Times Staff as the opinion editor, photographer, and a staff writer. In her free time she runs cross country and track, is a participant of Red Rage, and Theater Central Her hobbies outside of Cross Country include, watching movies, cooking, drawing, and hanging out with her friends outside of school. She plans to go into either a psych or Journalism field hopefully at the University of Missouri in Columbia.