Naperville Central welcomes new staff members for the 2019-2020 school year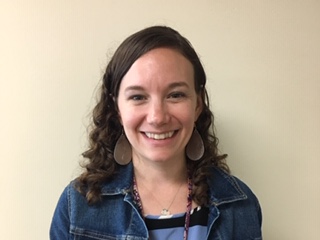 Q: Is this your first year teaching?
A:This is my first year teaching at Naperville Central, but I have worked in the district for 7 years. I worked in early childhood and at four elementary schools: River Woods, Elmwood, Beebe, and Steeple Run.
Q: What are some of your job responsibilities as a speech pathologist?
A: I pull out students. Some students work on literacy goals, some articulation, some for fluency, like stuttering.
Q: Did you grow up in Illinois?
A: I grew up in Elmhurst and went to Elmhurst College for my undergrad.
Q: What are your hobbies/interests?
"I enjoy reading and spending time with my kids.
Q: Why become a speech pathologist?
A: I always like to help people. I was a preschool teacher and I had a student who couldn't pronounce the J sound in his name. His name was Joey. I started looking into this profession.