Moving on to the military
As a child, senior Max Feudo was raised with a great appreciation for the military. It was these values that inspired him to apply to all three military academies.
"My dad served for 20 years in the military," Feudo said. "Just growing up with those values and seeing that instilled the same stuff in me."
Feudo is one of many students looking forward to serving in the military after high school. They all have different stories, backgrounds and aspirations but come together in their commitment to the values of the United States through their service.
Seniors Michael Amberg, Jake Crawford and Luke Hallstrom all have applied to military academies.
Feudo was recently accepted into the United States Naval Academy but also applied to the United States Military Academy, also known as West Point, and the United States Air Force Academy. He's unsure of which branch he'll join, but looks forward to getting a degree and living in a military community at the same time.
Amberg has also applied to West Point with hopes to follow in his father's footsteps.
"The best part is hearing all the stories that my dad tells me about how his life was there," Amberg said. "Everything I've heard about, [I want] to live through it and [get] my own stories. Everyone talks about all these problems in our world, and this is a step I can take towards fixing them."
Crawford's pride and interest in the military comes from his grandfather's service in World War II and love for the nation's veterans. Having also submitted an application to West Point, he has yet to hear back.
Hallstrom will be attending the United States Air Force Academy on a collegiate football scholarship. He committed in early August and is excited to be a part of another team.
"You're a part of something bigger than yourself," Hallstrom said. "[In the Air Force,] you learn to follow before you learn to lead."
Enrolling in a U.S. military academy means students will serve for a minimum of five years after graduating from the academy and being commissioned. Following this, they'll either serve as reserve officers, remain on active duty or pursue other work.
Other students such as seniors Jeremy Venegas, Ben Yanke and Charles Robin have already enlisted in the United States Marine Corps. They will graduate from high school and go straight into their four or five year active duty contracts. Senior Tyler Evans and junior Chris Widauf have recently started training with the Marine Corps, but both have not yet signed.
All the boys will ship out after graduation to a three month bootcamp in San Diego, Calif.
Widauf started training with Venegas and Robin during his sophomore year and will sign after junior year. He explains the pride of being in a part of the military.
"It means that I'm out there making a difference, serving the country and hopefully making my parents proud," Widauf said.
After the boys' training in San Diego, they will receive their military occupation speciality code (MOS code) and serve in active duty.
Venegas has already chosen his MOS code as an electrical systems engineer and describes his pride for living in the United States.
"It means a lot because I was adopted into this country, [from Russia]," Venegas said. "So to give back a little bit that's where I really want it to count. To be able to give back to my country for what they've done for me."
Having also decided his MOS code, Robin is looking forward to becoming a military police officer. He describes the uniqueness of the experience he hopes to gain with the Marine Corps.
"It's a brotherhood to be all together like that," Robin said.
Senior Paige Shipley plans to enlist and go straight to serving in the United States Air Force and eventually work as a fusion analyst.
"The fusion analyst takes intel that you receive from different areas and you determine whether the information is valid," Shipley said. "It's a pretty broad job because it's top security so a lot of the details of it you won't know until you're actually [doing it]."
After graduation, junior Alex Burgher will join the army reserves and sign a six-year contract.
"[Joining the military] means serving my country and my people, which is a big part of my life," Burgher said. "It means helping protect the freedoms and rights we have."
Reserve Officers' Training Corps, ROTC, is another option for high school students to commit to a path of serving for the U.S. military. Senior Leo Kartsonas plans to enroll in a university offering an Air Force ROTC program, similar to his father, Gus Kartsonas, who serves in the Air Force Reserves.
For students who pursue ROTC programs such as Kartsonas, there is a mandatory enlistment period of four years following graduation, after which they can pursue other work or continue their military service.
"I'm most excited to meet new people," Kartsonas said. "The military crafts some of the best leaders in the country and this will help me in my major in business [to] develop me as a student, person and leader."
Students are all embarking on individual paths, each having a distinct connection that has inspired them to dedicate their futures to serving their country and honoring those who have fought, are fighting and will fight for the U.S.
"[There's] a lot of pride [in] putting on that uniform knowing so many men and women have put that uniform on before me," Crawford said. "[It's important] to just give back to them because they've been so brave and fought valiantly for our freedoms here."
About the Writers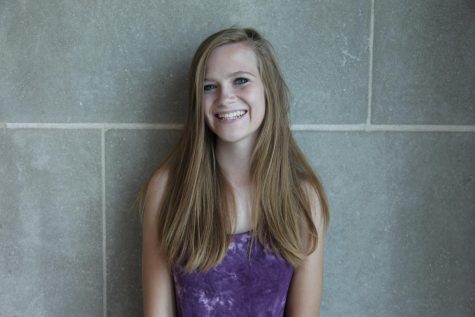 Noelle Schwarz, News Editor
Noelle Schwarz is a senior at Naperville Central and is excited about her second year on the Central Times editorial board as a News Editor. She's looking forward to getting to tell people's stories that don't normally get heard and to give a voice to the students at Central. Outside of school, she likes to kayak, play the ukulele, write stories, and work on films. In the future, Noelle plans to become a film producer.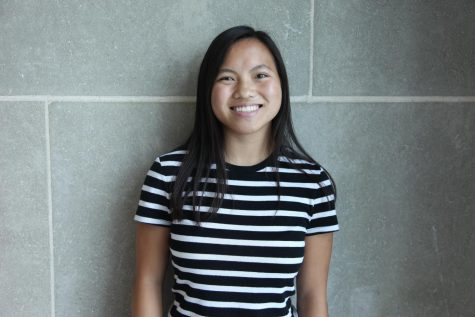 Alana Cervera, Online Managing Editor, Sports Columnist
Alana Cervera is a senior at Naperville Central and is a second-year staff member on Central times as the Online Managing Editor. She brings a positive attitude and writes stories from a new angle. Outside of Central Times she ballroom dances and dives for high school, constantly staying busy and active. She hopes to become a Nurse and start a career in the medical field after high school.