Mia Lakstigala: recap of basketball season
Junior Mia Lakstigala has already left her mark on Naperville Central's girls basketball team.
Lakstigala, a point guard who also plays guard and wing, started playing basketball in junior high for Park District. Her skills as an athlete have grown ever since. This season, Lakstigala scored more than 600 points.
Several characteristics of Lakstigala allow her to excel as a basketball player. Her height, 5'11", allows her to exploit certain matchups says her coach Keith Lakstigala, adding that "she can drive to the basket, shoot 3s and create opportunities for her teammates."
However, these physical attributes aren't all that contribute to Lakstigala's success. An extremely versatile athlete, Lakstigala is also very determined and has improved a lot throughout the season. This includes her rebounding, shooting, and defense.
Lakstigala's effort has been reflected in what many consider the most outstanding moment this season when she scored her 1000th point in her high school basketball career against Naperville North.
Despite her excellent performance, Lakstigala still remains humble. She credits her coaches Andrew Nussbaum and Keith Lakstigala who have been her coaches for her entire high school career and both help her a lot throughout.
The season hasn't only been a successful one for Lakstigala, but also the entire team.
"My performance this season has been really fun," Mia said. "Playing with my teammates, we especially look to get everybody involved [in the game] so our most fun games are when everybody on the team scores a lot."
After high school, Lakstigala plans to continue playing basketball throughout college.
About the Writer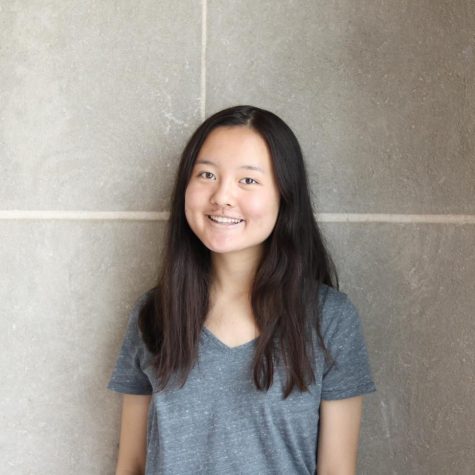 Vivian Zhao, Editor in Chief, Editorial Editor & Columnist
Vivian Zhao is a senior at Naperville Central and this is her second year on staff. Outside of CT, Vivian is a DECA President, debate captain, and runs the public health nonprofit All Hearts Count. She enjoys spending time with her friends, reading, watching Netflix & stargazing. After high school, she hopes to attend college in the east coast and pursue a career in policy or law.