Redhawks of the Week: Junior Isabel Fan
As a staff, the Central Times strives to recognize the accomplishments, talents, personalities, ambitions and dreams of the diverse student body. Each week, the Central Times will interview an outstanding Central student from each grade level and then feature these students on our website, centraltimes.org, as Redhawks of the Week. These students are nominated by their peers. If you wish to nominate an outstanding Central student for Redhawks of the Week, please tweet the student's name and grade to @centraltimes, message the Central Times on Facebook, or submit your nomination during school to Room 218, the Central Times office.  
1. What are your post high school plans?
After high school I plan to attend college as a pre-med and major in some sort of science field. After that, attend medical school, complete my residency and become a doctor.
2. What are you passions and interests? What activities are you involved in at school and outside of school?
Science is a huge passion of mine, but outside of that I have many hobbies. I like to knit and crochet. I enjoy drawing and painting digitally with my graphics tablet. I am an aquarium hobbyist, and I love to read. At school, I am part of G.E.M.S., Literary Magazine, Science Olympiad, Rotary Club and National Honor Society. Outside of school I tutor English at the library, and on Saturday mornings I help out with the horses at Ready Set Ride Therapeutic Recreation Facility.
3. What are you most proud of? 
Something I'm really proud of is the robot my event partner Sharon Pan and I built for the Science Olympiad event Robot Arm. Prior to then, I had zero experience with electronics and robots (aside from Mindstorms in PI). Despite this, we managed to build a fully functioning robotic arm without even a kit. It took a lot of effort and late nights to make. We actually ended up winning 1st place at Regionals, which to me was a huge accomplishment given the limited background I had in robotics.
4. What is your life dream? 
To be honest, what I would want most in life, my life dream, is pretty simple. All I really want in life is to have a loving husband and two or three children. Yes, I would like to be successful (go to a good college, get a good job, etc, etc) but family is most important to me.
5. What is something about you that you would like other Redhawks to know about you?
Purple is my favorite color.
6. Favorite high school memory?
I've had many great memories, and it's difficult to pick one as my FAVORITE; however, one particularly fond memory I have is of the Winter Dance in 2013.
 7. Favorite joke or favorite inspirational quote
"For I know the plans I have for you," declares the Lord, "plans to prosper you and not to harm you, plans to give you hope and a future." -Jeremiah 29:11
 8. What is something you can't live without?
My family.
9. What are three adjectives you would use to describe yourself?
Asian, interesting, honest
 10. If your life were a movie, what would be the title?
 The Adventures of Isabel
 11. Who is your biggest hero or role model and why?
My biggest role model is my dad. When he came to America, he couldn't speak any English, but through hard work, he has been able to achieve so much. I hope I can fight through hardship as well as he did.
 12. What is a motto you live your life by?
If at first you don't succeed, try, try, try again.
Leave a Comment
About the Writer
Emily Zhen, Managing Editor, Opinions Columnist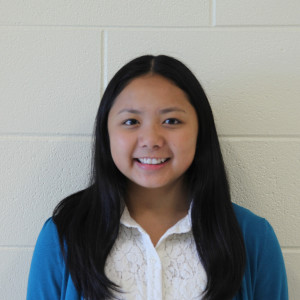 Email:
[email protected]
Favorite Quote:
 "Do you ever have nightmares that you don't align to baseline grid?" - Mikayla Ostendorf
Best CT Memory:
 Walking down the San Antonio Riverwalk with the rest of the CT staff at convention last year. It was absolutely picturesque at night, and we ate at a great Tex-Mex restaurant called Iron Cactus. They had the best guacamole that we sat there eating for a whole hour.
A word that describes me is... 
enthusiastic because I'm passionate about the activities and organizations I'm involved in.
My interest in journalism is...
 news and opinions writing.