Redhawks of the Week: Junior Allison Ma
As a staff, the Central Times strives to recognize the accomplishments, talents, personalities, ambitions and dreams of the diverse student body. Each week, the Central Times will interview an outstanding Central student from each grade level and then feature these students on our website, centraltimes.org, as Redhawks of the Week. These students are nominated by their peers. If you wish to nominate an outstanding Central student for Redhawks of the Week, please tweet the student's name and grade to @centraltimes, message the Central Times on Facebook, or submit your nomination during school to Room 218, the Central Times office.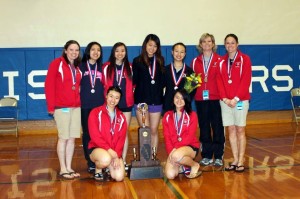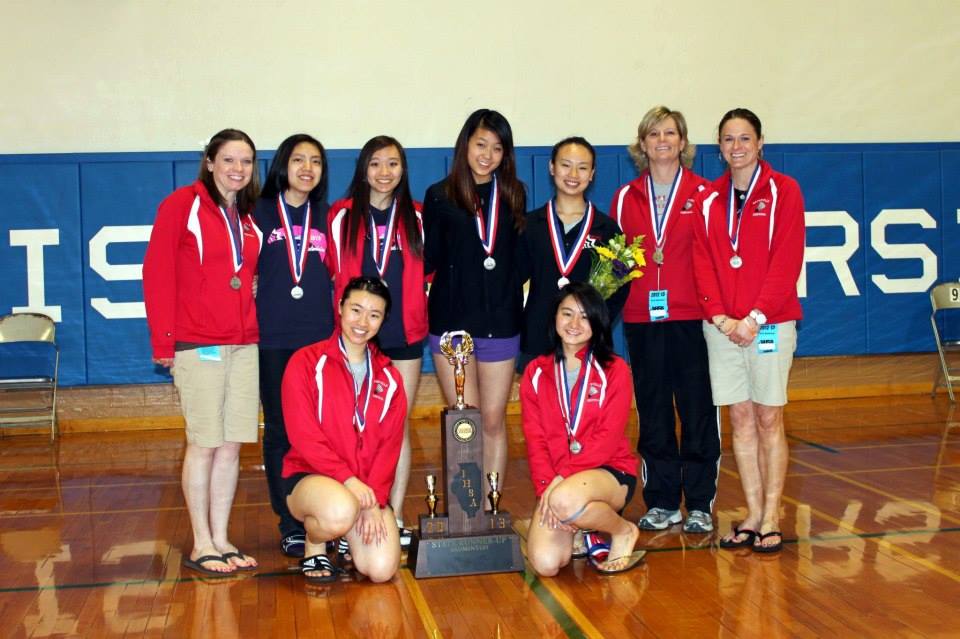 1. What are your post high school plans?
After high school I plan to attend a college either in the Illinois area or in California. I plan to live in a warm place where it rarely or never snows because I can't stand the cold. As for my job, I hope to become either an English teacher in Taiwan, or become an accountant in California.
2. What are you passions and interests? What activities are you involved in at school and outside of school?
Ever since I was little, I have always had an interest in baking, eating, music (I play the piano and violin), and playing badminton. In school, I was in DECA last year, and joined BPA this year because I am also thinking of majoring in business or finance. I am also on the badminton team, where I got to meet several new friends and open to new people. To share my passion, every Sunday, I volunteer to teach children how to play badminton.
 3. What are you most proud of? 
I was most proud of the badminton team last year during season when we went to state. Last year was the first year we won second in state, and we have tons of fun throughout the whole time. Not only did I learn the value of teammates in sports, but I also felt incredibly proud that our team could get this far.
4. What is your life dream? 
In my life, I hope to travel the world with my parents and go to as many different places as possible. Both of my parents have always wanted to go travel the world, but saved all of their money for my brother and I (those college fees are pretty hefty). Also, as mentioned before, I love to eat, so I really enjoy tasting the different cuisines from different countries. I believe it will be a great experience to meet new people and see the world in a new light. Something we think is normal, can sound absolutely ridiculous in a different country.
5. What is something about you that you would like other Redhawks to know about you?
I know how to play the Chinese yo-yo (yes, there is a difference between Chinese yo-yos and regular yo-yos) and have played the Chinese yo-yo since I was in elementary school.
6. Favorite high school memory?
Honestly, I have too many fond memories in my high school years so far that I can't choose a favorite one. But when it comes down to the core reasons for my great memories, I think it was because I just really enjoyed having fun with friends and meeting new people.
 7. Favorite joke or favorite inspirational quote
I was so enchanted by your beauty that I ran into that wall over there. So I'm going to need your name and number for insurance purposes.
8. What is something you can't live without?
Most definitely my family. No matter what, if I have an problem or something difficult that I cannot overcome, my family is always there for me and give me great advice the whole time.
9. What are three adjectives you would use to describe yourself?
Short, sarcastic and a neat-freak
10. If your life were a movie, what would be the title?
"Allison Ma: a true story"
 11. Who is your biggest hero or role model and why?
My father would be my biggest role model because his life as a child really shows me that I can get through anything as long as I try my hardest. My father not only did not have any money for college, he also had to work for his family's bakery right after he came home from school, leaving no time for studying. And yet, he has come all the way from Taiwan to America so he could start a new life and open up many, many new opportunities for my brother and me.
12. What is a motto you live your life by?
"Watch your thoughts, for they become words,
Watch your words, for they become actions,
Watch your actions, for they become habits,
Watch your habits, for they become character,
Watch your character, for they become your destiny"
Leave a Comment
About the Contributor
Emily Zhen, Managing Editor, Opinions Columnist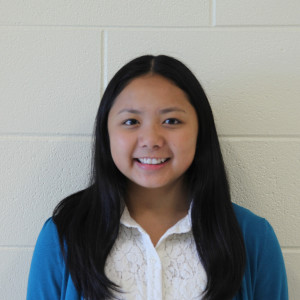 Email:
[email protected]
Favorite Quote:
 "Do you ever have nightmares that you don't align to baseline grid?" - Mikayla Ostendorf
Best CT Memory:
 Walking down the San Antonio Riverwalk with the rest of the CT staff at convention last year. It was absolutely picturesque at night, and we ate at a great Tex-Mex restaurant called Iron Cactus. They had the best guacamole that we sat there eating for a whole hour.
A word that describes me is... 
enthusiastic because I'm passionate about the activities and organizations I'm involved in.
My interest in journalism is...
 news and opinions writing.