Redhawks of the Week: Senior Silas Ferrao
Emily Zhen, Managing Editor, Opinions Columnist
February 4, 2014
As a staff, the Central Times strives to recognize the accomplishments, talents, personalities, ambitions and dreams of the diverse student body. Each week, the Central Times will interview an outstanding Central student from each grade level and then feature these students on our website, centraltimes.org, as Redhawks of the Week. These students are nominated by their peers. If you wish to nominate an outstanding Central student for Redhawks of the Week, please tweet the student's name and grade to @centraltimes, message the Central Times on Facebook, or submit your nomination during school to Room 218, the Central Times office.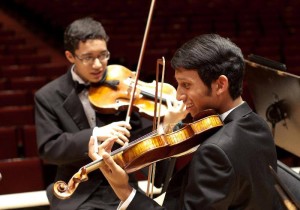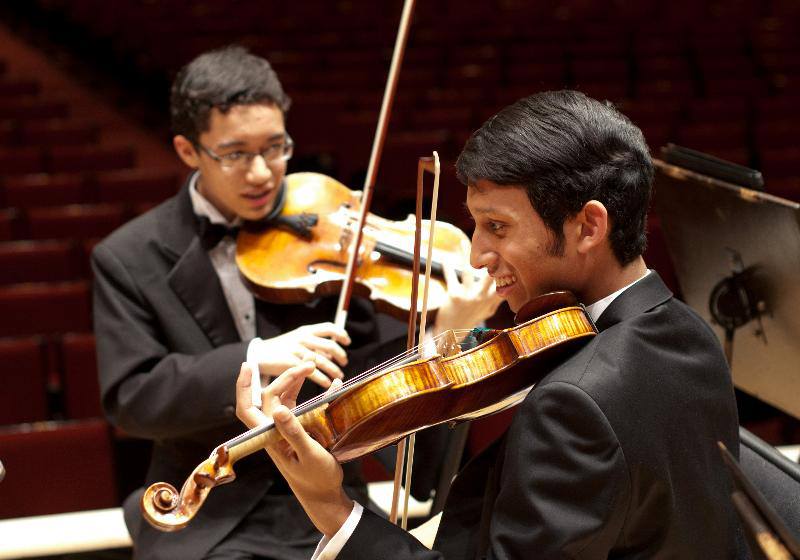 1. What are your post high school plans?
College!!! As a second semester senior, its really what I look forward to.  I plan on majoring in neuroscience but who knows how my college experience will change me.
2. How do you fit into the NCHS community? What activities are you involved in and who do you contribute inside and outside of the classroom?
I guess you can say I'm one of the "adventure" people at NCHS.  I enjoy any academic stimulation from Math Team or Scholastic Bowl to skydiving or training to be a paramedic. I also love to play the violin and use it to help others!  I've performed in formal settings like Carnegie Hall, but I also enjoy using music to play for hospital patients at the Edward Hospital.
3. What are you most proud of?
My eccentricity.  I'm not that weird, but my uniqueness fuels me to dedicate my life to experiencing human passion.  It's what makes me great at anything I put my mind to.
4. What is your life dream?
I definitely want to live a James Bond lifestyle.  Or at least come close to it.  A few of my family members are Air Force Orthopedic Trauma Surgeons and I strive everyday in the hopes of having a surgeon's job in the military like them; it's the best of both worlds and I hope I can study to get there someday!
5. What do you want other Redhawks to know about you?
I suppose I look quiet and appear as a somewhat shy guy, but I am the complete opposite!  I do the wildest things outside of school, whether that is riding my sports motorcycle or performing with my violin on NBC news.
6. Favorite high school memory?
My junior year in AP Chemistry; we were handling highly concentrated hydrobromic acid when Mr. Wiesbrook shouted "SILAS!".  The class stared at me, and I froze while Mr. Wiesbrook looked, with eyebrows raised, for a full five minutes.  And then I realized I'd forgotten my safety goggles.  I apologized to him afterwards, feeling like a fool, but he laughed it off and told me not to do it again.  He has been one the best teachers I've ever had and I learned so much from him.
7. Favorite joke or quote
"Cucumbers don't have to be pickled".
"GG" – as Eugene Wu, Class of 2013, used to say.
8. What is something you can't live without?
Authentic Chinese food.  Not the Panda Express.  But the real thing, like Mapo Tofu or garlic Bok Choy; I'm in love with it.
9. What are three adjectives you would use to describe yourself?
Intelligent.  Romantic.  And a little sassy.
10. If your life were a movie, what would be the title?
"Mission Impossible:  Silas the Virus." I'm just so infectious.  My personality that is.  In a good way, of course.
11. Who is your biggest hero or role model?
Any person who has served in the military.  I can never fully appreciate how they have kept me and many citizens safe and out of harm's way.
12. What is a motto you live your life by?
"Get out of bed.  Eat.  Go to bed.  And occupy yourself as much as you can in between."