Redhawks of the Week: Senior Kyle Pajor
As a staff, the Central Times strives to recognize the accomplishments, talents, personalities, ambitions and dreams of the diverse student body. Each week, the Central Times will interview an outstanding Central student from each grade level and then feature these students on our website, centraltimes.org, as Redhawks of the Week. These students are nominated by their peers. If you wish to nominate an outstanding Central student for Redhawks of the Week, please tweet the student's name and grade to @centraltimes, message the Central Times on Facebook, or submit your nomination during school to Room 218, the Central Times office. 
1. What are your post high school plans?
Something in the welding career.
2. How do you fit into the NCHS community? What activities are you involved in and what do you contribute inside and outside of the classroom?
The activity I'm involved in is woods club.
3. What are you most proud of? 
The projects that I make in woods club.
4. What is your life dream? 
To become a firefighter.
 5. What is something about you that you would like other Redhawks to know about you?
That I look like Cameron from "Ferris Bueller's Day Off."
 6. Favorite high school memory?
The Redhawks winning the State championship [in football].
 7. Favorite joke or quote
"Your killing me Smalls"
8. What is something you can't live without?
My Xbox.
9. What are three adjectives you would use to describe yourself?
Friendly, Energetic, Fun
10. If your life were a movie, what would be the title?
"Kyle Pajor's Day Off"
11. Who is your biggest hero or role model?
My Dad.
12. What is a motto you live your life by?
YOLO (you outta look out)
Leave a Comment
About the Writer
Emily Zhen, Managing Editor, Opinions Columnist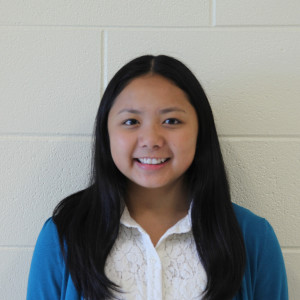 Email:
[email protected]
Favorite Quote:
 "Do you ever have nightmares that you don't align to baseline grid?" - Mikayla Ostendorf
Best CT Memory:
 Walking down the San Antonio Riverwalk with the rest of the CT staff at convention last year. It was absolutely picturesque at night, and we ate at a great Tex-Mex restaurant called Iron Cactus. They had the best guacamole that we sat there eating for a whole hour.
A word that describes me is... 
enthusiastic because I'm passionate about the activities and organizations I'm involved in.
My interest in journalism is...
 news and opinions writing.