Redhawks of the Week: Junior Catherine Chang
As a staff, the Central Times strives to recognize the accomplishments, talents, personalities, ambitions and dreams of the diverse student body. Each week, the Central Times will interview an outstanding Central student from each grade level and then feature these students on our website, centraltimes.org, as Redhawks of the Week. These students are nominated by their peers. If you wish to nominate an outstanding Central student for Redhawks of the Week, please tweet the student's name and grade to @centraltimes, message the Central Times on Facebook, or submit your nomination during school to Room 218, the Central Times office.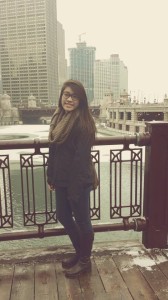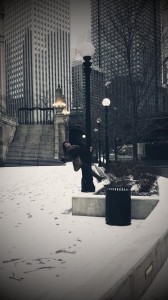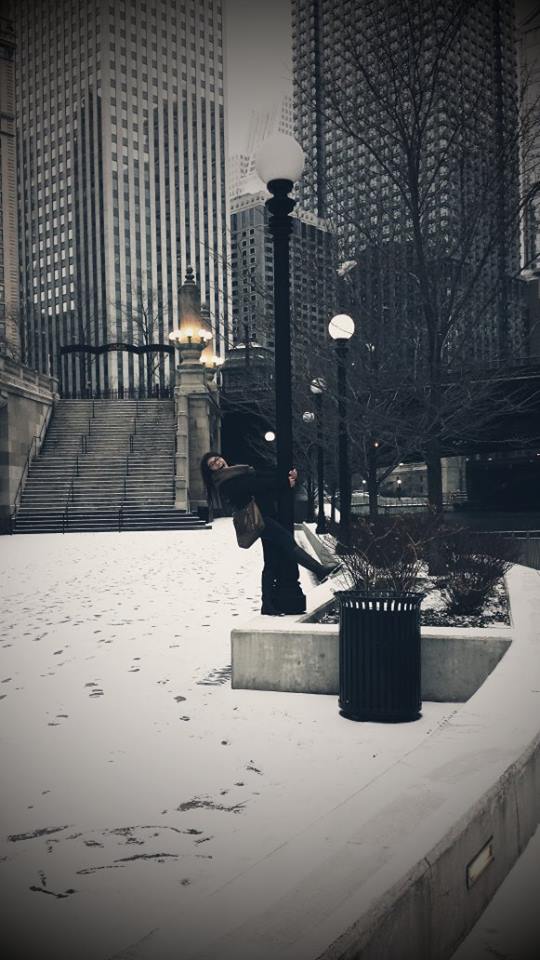 1. What are your post high school plans?
College hopefully. Maybe a part-time job or intern while I am in college, but I think that's a lot of stress.
 2. What are you passions and interests? What activities are you involved in at school and outside of school?
I like to dance, which is why I am in UAC. Some other activities I am involved in are DECA and BPA, so I guess you can say I like business too.
3. What are you most proud of? 
When I set my eyes on something, or when I know I want something, I will work for it. I am proud of that because at the end…most likely…I get everything I really want.
4. What is your life dream? 
My life dream is to be Justin Timberlake's wife, so Jessica Biel has to go. I can also settle with being Beyonce too. I mean she is just awesome, and her relationship with Jay-z is just adorable. I also want to go on Dancing with the Stars and my partner must be Derek Hough, if it is some other instructor I will not do it. But in order to go on that show, I must be famous, so make me famous people!
On the realistic side, I just want to be a business woman that has a nice income, and live in the city.
5. What is something about you that you would like other Redhawks to know about you?
I might seem mean when you first see me, but I am pretty chill, and when you really get to know me, I can be obnoxious.
6. Favorite high school memory?
There are a lot, I mean every year there's something memorable, but I think this year it was when I joined UAC and performed in the Homecoming assembly. It is definitely different to perform in the assembly compared to watching the assembly.
7. Favorite joke or favorite inspirational quote?
Favorite inspiration quote: "Don't cry because it's over, smile because it happened." –Dr. Seuss
 8. What is something you can't live without?
Music. There is this quote that goes, "Music is my religion" and I think that describes me perfectly. I can't do anything without it, literally. I am one of those crazy people that has dance parties with themselves and totally jam out in the house alone. I was going to say Netflix, but what if I don't have Wi-Fi?
9. What are three adjectives you would use to describe yourself?
Obnoxious, funny, helpful. Honestly, I don't think I can be defined in three adjectives.
 10. If your life were a movie, what would be the title?
The life of Catherine Chang? Living on the Edge…NOT
11. Who is your biggest hero or role model and why?
Honestly there are so many people in my life that has helped me through my ups and downs, and there are many people that I don't know that I wish I knew that I look up to. I think people will find this surprising, unless you know me super well, I definitely think Kobe Bryant taught me a lot…even though he doesn't know this. Kobe Bryant taught me things from making your flaws into your advantages, teamwork, every negative thing is an opportunity for you to rise, reflect with a purpose, and most important, my most important competitor is myself.
Like Kobe once said, "I am chasing perfection." In order to even start the chase, a person has to learn all of that.
12. What is a motto you live your life by?
YOLO.  Just kidding. My life motto is that, "It's not about pleasing others, it's about self-enjoyment, pave your own path with gold."
Leave a Comment
About the Contributor
Emily Zhen, Managing Editor, Opinions Columnist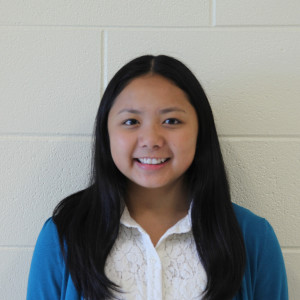 Email:
[email protected]
Favorite Quote:
 "Do you ever have nightmares that you don't align to baseline grid?" - Mikayla Ostendorf
Best CT Memory:
 Walking down the San Antonio Riverwalk with the rest of the CT staff at convention last year. It was absolutely picturesque at night, and we ate at a great Tex-Mex restaurant called Iron Cactus. They had the best guacamole that we sat there eating for a whole hour.
A word that describes me is... 
enthusiastic because I'm passionate about the activities and organizations I'm involved in.
My interest in journalism is...
 news and opinions writing.