Plates: Not Just for Baseball
Alana Cervera, Online Managing Editor, Sports Columnist
March 30, 2019
When you think of sports, you probably don't think of food right away.
The image that comes to mind is usually a scoreboard, field and/or players. I can hear parents cheering on the sidelines, teammates shouting different plays at each other, and heavy breathing. I see and smell sweat dripping from the athletes' bodies, their heavy breaths in and out during the game, and of course, the obligatory concession stand.
What I smell is the distinct greasy pizza and hot dogs wrapped in foil that I get a whiff of at every sports event.
And the deeper I look into sports, the more I find food being a part of it.
Food bonds people together, especially teammates. The snacks that are associated with a sport, such as, peanuts, gum, Cracker Jacks and cotton candy. I can't imagine a baseball game without these foods in the stands.
"Take me out to the ball game/take me out to the crowd/buy me some peanuts and Cracker Jacks…" is the same seventh-inning tune played at every baseball game. Food will always be connected with sports.
I reflect on my athletic career and think of many pre-game snacks and a countless number of after meet dinners with the whole team, including my coaches. We've bonded over some sliders from Steak n Shake, pasta from Noodles & Company, and many more restaurants.
These are where some of my most memorable experiences have been made. Laughter, inside jokes, and a great time of being together. This not only relates to my club experience, but my high school as well.
Every sport at Central has monthly pasta parties and/or breakfasts. It's a time for new friendships and team bonding over a nice meal. Parents provide meals for the athletes and look forward to our favorite food each month. The food we eat alongside people we love becomes our comfort food.
Comfort food makes us feel at home. Comforts can pertain to a certain individual, but also a culture. The culture here is sports.
Teammates that see each other more than their parents, coaches who spend more time at practice than their own home, and the bond between them that's unbreakable.
I think when we find a new home within our sports, we become emotionally attached to it.
Julie Beck writes in the Atlantic, "Both eating and emotion are such regular, consistent parts of our lives that it's inevitable they would get tangled up together. Unfortunately, though research has illuminated some interesting possibilities as to how they relate to one another, the knot is still very much intact and it's hard to see where one ends and the other begins."
We associate the comfort food with teammates and coaches we love and care so much for.
I want you to close your eyes and think of a special sports memory. Whether you're an athlete yourself, sports spectator, or parent, put yourself back in the situation again. What do you see? Feel, smell, and taste?
I can bet food's involved in some way or another. It could be before, during or after the game. Most of the time usually all three. These comfort foods are ingrained in our brains and it will be what brings us to tears in the future.
Tears of joy, pain, happiness and/or nostalgia. Remembering the best moments in sports is emotional and food plays a huge part in that.
I sit here and imagine some noteworthy moments from my athletic career. They're all surrounded by food. After meet celebrations and team banquets come to my mind immediately. It didn't matter what food I was eating, but rather the people I was with when I was eating it.
I believe comfort foods will always be in my mind with sports.
And I think Portillo's and Bob Evans have been some of my personal favorites on the road.
About the Writer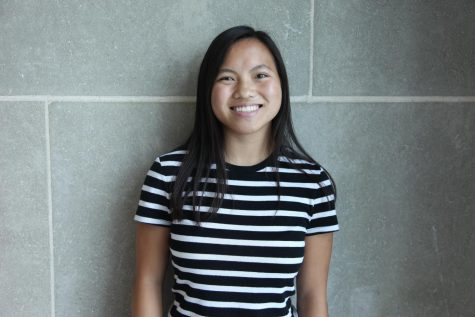 Alana Cervera, Online Managing Editor, Sports Columnist
Alana Cervera is a senior at Naperville Central and is a second-year staff member on Central times as the Online Managing Editor. She brings a positive attitude and writes stories from a new angle. Outside of Central Times she ballroom dances and dives for high school, constantly staying busy and active. She hopes to become a Nurse and start a career in the medical field after high school.