Finding a voice
Alana Cervera, Online Managing Editor, Sports Columnist
September 29, 2018
Gymnasts, dancers, volleyball players and pole vaulters have all been silent for too long.
Most recently, over 300 student athletes have sued USA Gymnastics and Michigan State University in sexual assault allegations against team and university doctor Larry Nassar.
Back in December 2017 and January 2018, Nassar was tried in court and later that summer arrested for three child pornography charges. He's now serving over 60 years in federal prison, his judge, Rosemarie Aquilina, calling it a "death sentence."
Throughout this scandal, USAG and MSU have also come under fire for lying and hiding sexual abuse allegations from decades ago. Allegations go all the way back to 1997, which completely devastates me as a former gymnast and member of USAG. An organization that swore to protect gymnasts has only hurt them beyond repair.
Since Nassar's arrest, the United States Olympic Committee forced the whole USAG board to resign except CEO Kerry Perry. Perry only was in the seat for nine months after the scandal, but felt pressured to resign amidst harsh criticism from hundreds of victims.
Former Olympian Aly Raisman actively spoke out against the organization and its corrupt values saying, "I don't support how USA Gymnastics is handling everything right now." I not only support Raisman but completely agree with her.
I am completely and utterly ashamed of USAG.
Currently, according to Michigan Live, there are over 160 lawsuits filed to claim part of the $75 million settlement fund for Nassar's victims. And here's the catch: $75 million is only MSU's part of the $500 million total settlement with all of Nassar's victims.
And while this seems like a lot of money, it can never repay the athletes for the tragedy they had to endure for several years and some even decades.
The only steps toward repayment has come through a new law. Senate Bills 817 and 871 allow childhood victims of sexual assault more time to file criminal and civil lawsuits.
These were inspired by Nassar's scandal and were put in place in the middle of June in Michigan.
Former gymnast and victim of Nassar, Rachel Denhollander states, "This is bringing Michigan closer to where we need to be, but we have much work left to be done. Michigan still ranks as one of the most restrictive states, even with this legislative reform… for giving survivors access to the justice system."
These new laws are one step toward helping victims, but USAG continues to take more devastating steps backward.
At the end of August, USAG hired a new team coach, Mary Lee Tracy. With hundreds of decorations as a coach and much experience at the elite level, she was an obvious choice. But what USAG failed to consider once again was it's victims.
The problem with Tracy is that she's a Nassar supporter.
In fact, she states, "My Olympians have all worked with Larry. We were all defending him because he has helped so many kids in their careers. He has protected the kids, taken care of them, worked with me and worked with their parents. He's been amazing."
USAG does not publicly support Nassar but continues to defend him through their terrible decisions.
Raisman tweeted on Aug. 29: "USA Gymnastics has appointed someone who, in my view, supported Nassar, victim-shamed survivors, & has shown no willingness to learn from the past. This is a slap in the face for survivors, & further confirmation that nothing at @USAG has changed. What a profound disappointment!"
Raisman's words were heard. Tracy resigned three days later.
From CBS News, Tracy contacted Raisman in attempt to "…work together…and learn from all the mistakes of the past" during a lawsuit against the organization. USAG immediately asked her to resign after making contact with Raisman.
Why am I not surprised?
The organization shot itself in the foot by hiring Tracy. They thought they could enable someone who could do as much or more damage than Nassar. But victims spoke out once and insisted on being heard.
While USAG continues to make the same mistakes, strong victims will continue to come forward and will never be silenced again.
About the Writer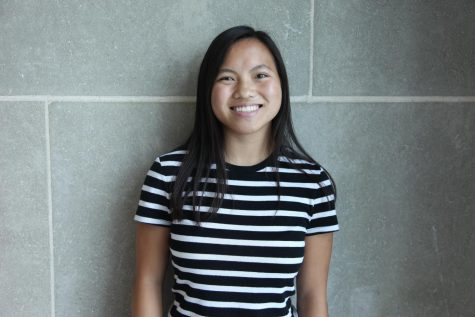 Alana Cervera, Online Managing Editor, Sports Columnist
Alana Cervera is a senior at Naperville Central and is a second-year staff member on Central times as the Online Managing Editor. She brings a positive attitude and writes stories from a new angle. Outside of Central Times she ballroom dances and dives for high school, constantly staying busy and active. She hopes to become a Nurse and start a career in the medical field after high school.