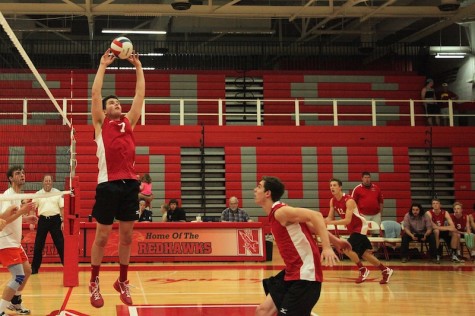 Maneesh Somisetty, Staff Writer
May 29, 2015
Filed under Photos, Showcase, Sports
On Wednesday, April 27, Naperville Central's mens' volleyball team fell to Naperville North in a regional playoff game.  Central lost in two sets, 23 to 25 and 26 to 28. With a great start, Central came out with a substantial lead in set one but North slowly made their way back up.  Cent... Read more »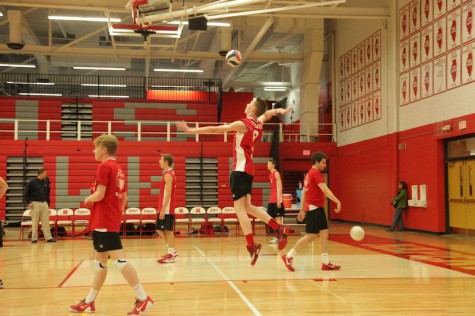 Gloria Korpas, Editor-in-Chief
May 21, 2015
Filed under Photos, Showcase, Sports
Mens' varsity volleyball won against Naperville North. On May 12, they won the first game 25-17, and the second game 26-24.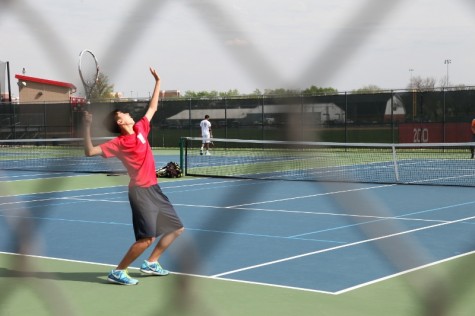 Maya Fenter, Front Page Editor
May 7, 2015
Filed under Showcase, Sports
The varsity boys' tennis team defeated Wheaton Warrenville South 4-3. This was their last conference match before the Dupage Valley Conference (DVC) tournament on May 15.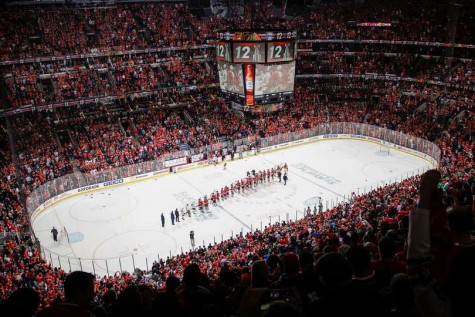 Maneesh Somisetty, Staff Writer
April 30, 2015
Filed under Columns & Analysis, Sports
The magnificent Chicago Blackhawks: 2010 and 2013 Stanley Cup Champions, the pride and joy of the Windy City and the most popular sport in Illinois. Right? Wrong. Until the 2008-09 NHL season, The Blackhawks were nothing--viewed by few on television and tickets barely sold. If they lost, we... Read more »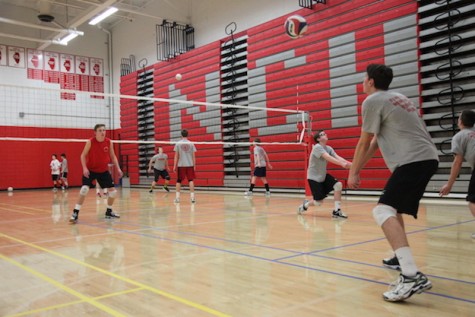 Maggie Cody, Head Photo/Art Editor, Focus Editor
March 18, 2015
Filed under Photos, Showcase, Sports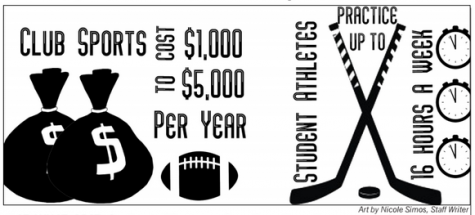 Nicole Simos and Lexi Haskell
March 2, 2015
Filed under Showcase, Sports
We're born into this world kicking and screaming. Somehow, that undeniable passion follows us through our years, and we grow up continuing to kick, scream and get skinned knees playing on the field. From football to soccer, kids pursue sports with a vigor only known to youth. However, in the comp... Read more »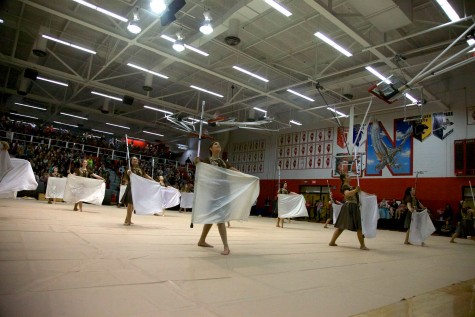 Gloria Korpas, Editor-in-Chief
March 2, 2015
Filed under Showcase, Sports
The 25 girls of Naperville Central's Winter Guard team stand on the tarp, anticipating their opening musical cue. When the first note rings out, they dance and twirl their props, tossing flags, rifles and sabers to create images in the air. The team recently performed at Central's 2015 Winter Assembl... Read more »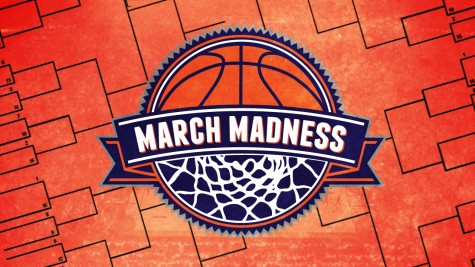 Lexi Haskell, Staff Writer, Sports Columnist
February 22, 2015
Filed under Columns, Columns & Analysis, Showcase, Sports
According to the Smithsonian, 60 million Americans fill out a bracket for the NCAA Men's Basketball Tournament every year. And according to USA Today, over $12 billion was bet during the 2012 March Madness. And yet, with all of this engagement, the odds of getting a perfect bracket are one in 9.2 quintillion. Completing... Read more »
February 19, 2015
Filed under Hawk TV, Sports, Video
The Central boys' basketball team hosts Lake Park this Friday at 7:30. Fans are being asked to wear red and white to the game. This game will be live streamed by Hawk TV.