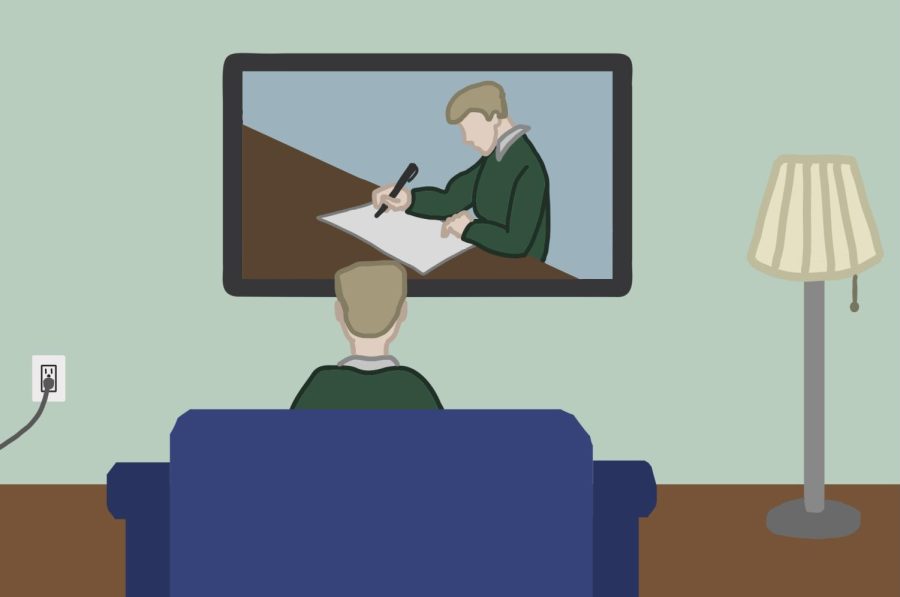 Isabel Zhou
High school social dynamics have always been a subject of intrigue and curiosity in many different kinds of entertainment. From shows like "Euphoria" and "Riverdale" to books like "To All the Boys I've Loved Before," which has been developed into a popular Netflix original movie, high school drama is a cornerstone of American entertainment culture. 
For many, these depictions of the high school social dynamic seem unrealistic. Between the fashion runway outfits and the intense chromatic makeup and lighting, HBO Max's "Euphoria" seems to know what it's doing, and I understand. Making the atmosphere dramatic certainly doesn't hurt the entertainment value of this immensely popular show. 
"Euphoria" also features a cast of actors who, at their youngest, are in their mid-twenties. Zendaya, who plays Rue Bennett, the 17 year old main character of the show, is 25. Alexa Demie, who plays 17 year old Maddie Perez, is 31 according to The Tab.
To compound the lack of realism, the characters of "Euphoria" are constantly embroiled in situations of intense drama, intrigue, dread, and in some cases, violence. A never ending haze of pain seems to follow Rue and her friends everywhere they go. 
Ultimately, "Euphoria," and other shows like it don't really follow the life of a typical teen. And while many people are aware of this, we still find ourselves consuming teen drama in surprising quantities.  
So why do we do it? Why does this sensationalized high school experience have such universal appeal? Because it is so much better than the real thing.
Think about it like this: you turn on your TV and have a seat on the couch after a long day of typical high school ridiculousness, only to find that the show you've selected follows the life of a real high school student. 
They wake up, fall asleep at the sink to the feeling of hot water on their face, and then jolt back to reality and get ready for another day of typical monotony. Tests, lectures, study halls and sneaky naps during Intro to Psychology fill the day, until the bell finally rings at 3:10.
If that were me, I would turn my TV off and do something else. Literally anything else. Why? Because I don't want to watch a realistic depiction of my life on TV after an entire day of living my life. 
People want a break from reality. Ultimately, unrealistic drama is a convenient way to package that desire to experience something other than the reality of being a high schooler. 
Watching teen dramas with the expectation of realism will only ever end in disappointment. 
So as you open the HBO Max app to watch the latest episode of "Euphoria" after another unsurprising day of tedious tasks, recognize that the service teen dramas provide is not their accuracy, but rather their bottomless entertainment value and ability to satisfy our appetite for something we cannot experience in real life.