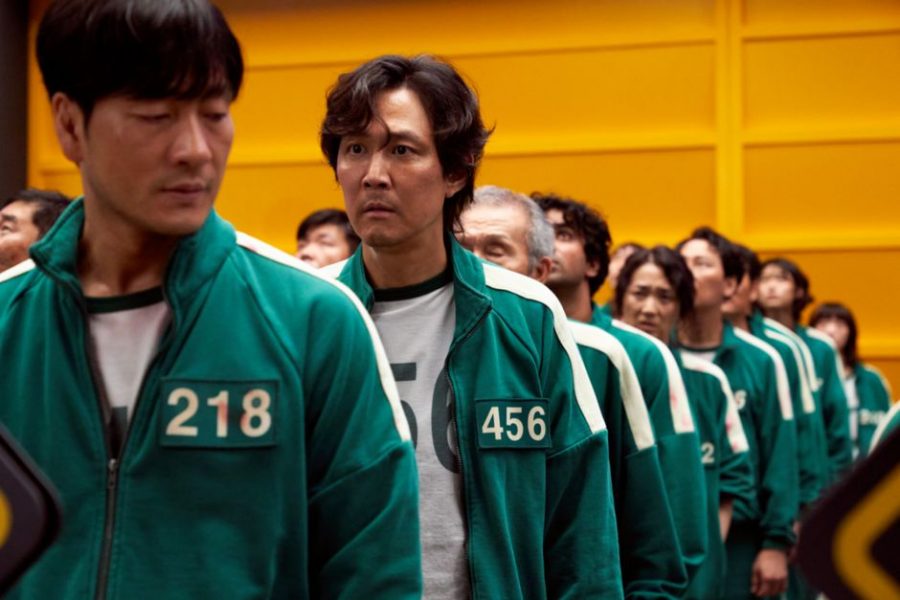 Korean Netflix Original show "Squid Game" has defied all odds and taken the world by storm.
Creator Hwang Dong-Hyuk originally wrote the script in 2008 when he struggled financially to the point of selling his writing laptop.
His creation is now the most-watched Netflix series of all time.
This is no mistake. It deserves to be seen by all. The foreign television genre is one that many Americans are clearly scared to dive into for reasons that will never make sense to me, but "Squid Game" can be a trailblazer for more Americans to become infatuated with other countries' television.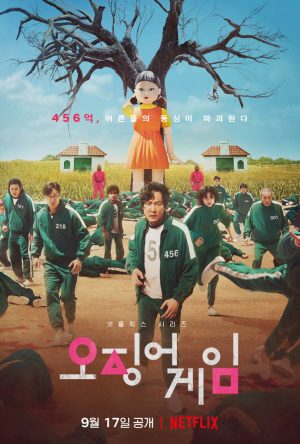 "Squid Game" executes what most programs can only dream of: enticing people with the plot and then keeping them around for the characters.
The plot is something that I never thought I would ever see. 456 people in large debt are brought together to compete for 45.6 billion won (37 million US dollars). They compete in games most commonly played by children, but with a dark twist. Instead of simply being eliminated from the competition, they are eliminated from life.
"Squid Game" revolves around the narrative of South Korea's terrible classism and debt problem. South Korean director Bong Joon Ho is famous for his surreal dramas about class like "Parasite" and "Snowpiercer." Bong's influence on Hwang is evident in "Squid Game" as Hwang emulates the constant struggle between the rich and poor throughout the show.
"Squid Game" is unique because it doesn't give you an easy answer. It cleverly assesses the state of Korea and shows that even when they have the chance to win everything, the poor are never truly in control. Hwang makes the viewer form their own opinion about the subject, rather than spoon-feeding them some oversimplified solution.
While the plot is enticing on its own, it is the characters that are the stand out aspect of this show.
Never before would I have thought I would have cared so deeply about random Korean citizens that accumulated massive amounts of debt. I found myself so engulfed in the tragedy and hardships that plagued many of the players. The main reason for the characters being so captivating was the performances by the actors and actresses.
For instance, Ho Yeon Jung became an instant sensation after she landed her first acting role as the female protagonist in "Squid Game." Her cold-hearted persona made for a stoic performance that left me wanting more.
Lee Jung-Jae, an established actor in Korea, did not disappoint with his performance either. As the main character, Lee leads the viewer through his journey of hell. He gives a strong perspective on the morality of the games as he only tries to do what he believes is morally right.
I hope that when the second season inevitably comes, Ho and Lee remain the centerpieces of this dynamic cast.
"Squid Game" is the must-watch TV show of 2021 and deserves all the attention it receives. The show contains a head-spinning plot and beautifully created characters. I am excited for the future of this show and the future of America's consumption of media in general. Once American people can get over their irrational fear of subtitles, they can be opened up to a world of unparalleled creativity.