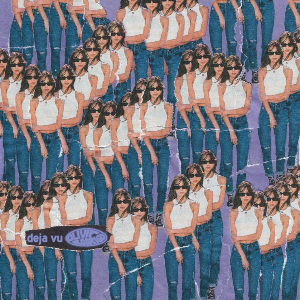 Photo source: Interscope Records
After Olivia Rodrigo's resounding success with "Drivers license," I was excited to hear that she was releasing another single: "Deja vu." However, I was slightly disappointed.
The initial melody of the song is beautiful and almost ethereal. The song was very calming to listen to and I found myself bopping my head to it.
Normally, breakup songs fall into two categories: I'm bawling my eyes out because I miss you, or hot girl summer… I don't need you. "Deja vu" falls into the latter, but the cadence of the music is too slow to truly rock out any feelings to.
I also thought "Deja vu" reminded me a little too much of "Drivers license." It could be that Rodrigo follows a similar styling in her writing. I, however, was hoping for a "Before He Cheats"-esque break up song from Rodrigo, as it would be a new twist on her typical stylings.
Rodrigo is an amazing singer and songwriter, but her style of singing is not for me. She whisper-sings a lot, which is not something that I typically like in music (sorry Billie Eilish fans). I feel that if someone wants to sing, they should sing. Artists shouldn't make their listeners strain to hear.
Just as a fair warning, this song includes explicit language so I would advise listeners to avoid playing this song around parents or younger siblings.
All that being said, I did enjoy some aspects of "Deja vu," but not enough to put it on any of my playlists. It would earn an overall 6.5/10 in my book.