Review: 'Promises' a drop-dead gorgeous album
Collaboration between a British DJ/producer, legendary jazz saxophonist and symphony orchestra transcends all three genres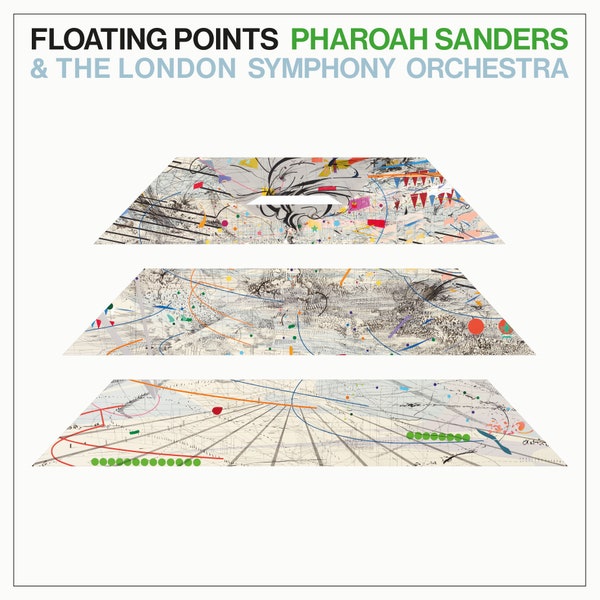 I wasn't exactly sure what I was getting into when I turned on the album "Promises," by Floating Points, Pharoah Sanders and the London Symphony Orchestra. I had no idea who two-thirds of the people behind the album were, and to be honest all I knew was that YouTube music critic Anthony Fantano gave it a 9/10. It was a drizzly night and I was on a walk, as I often am when listening to new music.
It is safe to say that I ascended that night. "Promises" is one of the most unbelievable musical endeavors I've ever heard. It's less of an album than an experience, an insane blend of styles that could only ever come from the collaboration between an electronic music producer, an 80-year-old saxophonist and a symphony. Yes, this is an experimental ambient electronic classical jazz album. And I adore every minute of it.
Beyond what I've already said, this is a difficult album to discuss. The entire 46 minute-long project is centered around a singular, seven-note musical phrase. It is a composition without tempo, without time signatures, without lyrics and without discernible songs. There are nine movements, sure, but there are almost no stopping points between them. They may as well only be there as points of reference.
"Promises" is deeply sorrowful and impactful. It's the kind of album where listening without interruptions or distractions is an absolute necessity. Lay down and close your eyes, go on a walk — do whatever it takes to be able to give this album your absolute, undivided focus.
The production, the composition, the performance… everything about this album is immaculate. Even though the latter should be a given considering the London Symphony Orchestra is on this thing, my jaw literally dropped at the beauty of certain moments. Pharoah Sanders' performance cannot be overstated, either: his saxophone playing is some of the finest I've ever heard. How he got involved with this project will forever be a mystery to me, but my god am I glad he did.
To discuss this album on the micro-level feels a bit wrong, because the last thing I want to do is encourage someone to pick and choose a place to start and stop. However, if I had to pick a favorite movement, it would have to be "Movement 6." It's one of the movements where the LSO truly takes over, reaching heights so cosmic they even begin to overpower the album's reigning ostinado. The raw emotion and impact gives me literal chills.
"Promises" is an irreplaceable, unmistakable and flawless album. I don't want to write about it for too long, because the longer I make you spend reading this review, the longer it will take for you to go listen to it.
I'll leave you with a word of advice — if you're not looking at the tracklist while you listen (you shouldn't), you'll think the album is ending when it fades out to nothing for the first time. That is not actually the end, there will be one movement left. Now, go treat yourself.