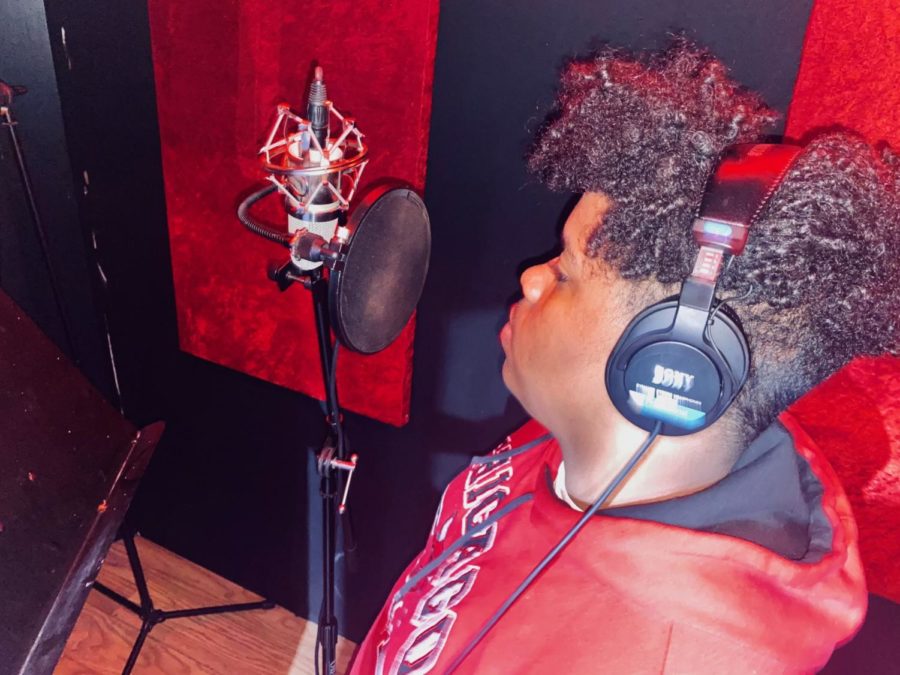 Photo courtesy of Sean Hutchinson
Growing up in the city of Chicago shaped his voice. He trained his voice to stay in tune for choir rehearsals by also becoming a voice of reason to other youth around him. Watching his "ma" singing and his dad rap lyrics about life, real life, created a love for music. To think the magic started with putting on some headphones and pressing "record." No pen or paper, just verses coming together, flowing.
Naperville Central junior and local rapper Deahn Williams, known as "OKdeazy" in the music world, would describe it as medicine.
"I know a lot of people that say that artists save their lives," Williams said. "Music is medicine. Music can tap into all emotions. It cures fear, doubt and ignorance."
The process of composing is a mysterious process to all except to composers themselves. Trying to come up with the perfect formula to how it all happens, Williams describes it as poetry.
"If you're a poet, you usually get an idea of what you want to write based on something you have been thinking about for a long time," said Williams. "Same with musicians. I hear a melody, so quiet. Then I'll just keep playing it in my head all day until I can find a way to either write it down, put it into words, or record it."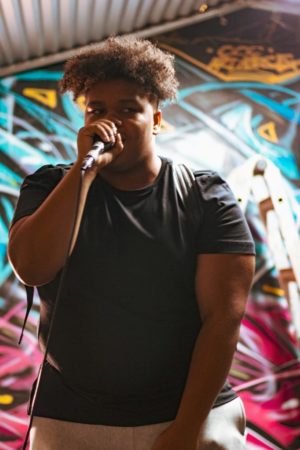 Coming up with a melody is not the only part of it: it's the lyrics that make an impact. Williams' music is all based on his personal experiences and the advice he wants to give to the world. Williams believes that his lyrics are his platform to speak up and when given the opportunity he will not try to assimilate to the crowd.
"I don't want to blend in with the crowd, I want to start a new wave," Williams said.
Williams wanted his music to stand out from common rap music. He uses his music to stand up against recent social injustices and predicaments. His most recent EP "Everybody is Watching" has some songs touching on sensitive topics brought to public attention during the COVID-19 pandemic such as police brutality, racism and all the fear and hate in the outcome of it all. When it comes to the death of Breonna Taylor and George Floyd, Williams wants the world to know that the Black community should be heard and no injustice should be left unseen.
"You can't get away with anything, because everyone is watching," Williams said. "There is no way that the death of a human should be able to go viral within minutes on social media unless everyone's watching."
Not only does Williams make it his passion to shout into the void about worldwide issues, but he also uses his music to help those closest to him and even saved their lives. As he said, he makes musical medicine. His father, Sean Hutchison, was a witness to this when he saw his son lose his childhood best friend to suicide. Hutchison explained how he took all the pain and wrote a song, "Fate." The most repeated line in the song is "I can't decide my fate/ I can't decide when I wanna go."
"I can understand it better, his medicine," Hutchison said. "That would be the only medicine I would advise to overdose on: the music. It's not an easy thing to really talk about but you know [suicide], the fact that he wants to help others, and steer people away [from] suicide. Most of the music is uplifting, it helps your head get out of the situation. I respect that."
Williams aspires to continue making music and using his voice and talent for good to reach a bigger audience.
"He's got a head start on a lot of people his age," Hutchinson said. "He's a voice of reason as well. As far as from a minimum well rounded all the way around the board, he knows the odds, a fair person. His voice is very solid, if you ask me."
Check out Williams' music here. Some works may contain strong language.