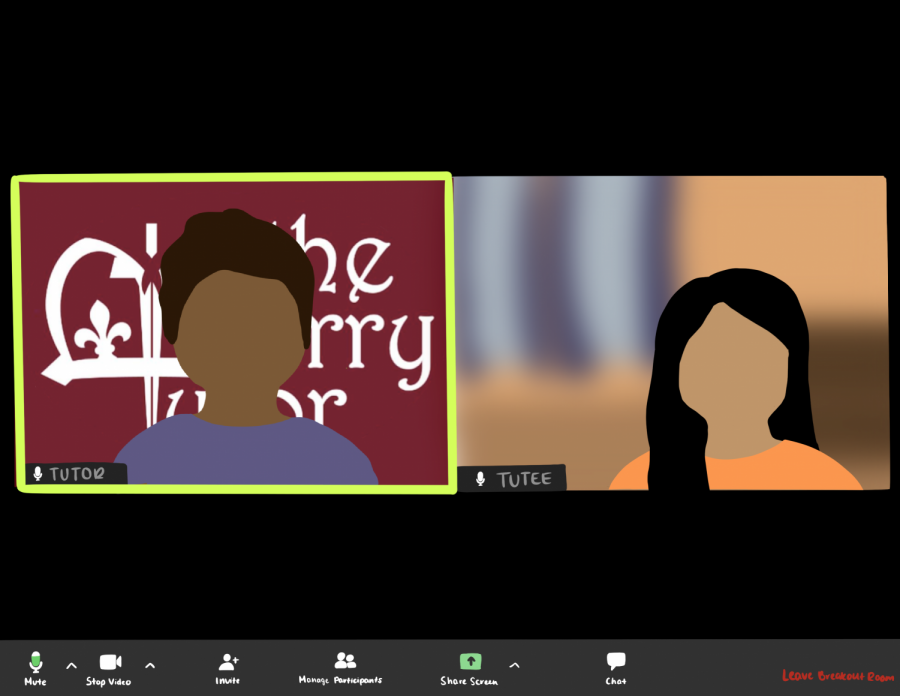 Athena Chen
As students struggle to learn virtually amidst the pandemic, many have been reliant on tutoring. In response, Merry Tutor, an entirely student-run organization with student tutors from both Naperville Central and Naperville North, has created online tutoring sessions.
School districts around the country have been forced to use some amount of online learning in their approach educating students during the coronavirus pandemic. Yet parents fear that their kids – younger children especially – may not be able to effectively learn sitting in front of screens for long periods of time.
"I cannot tell you how many times a day my kindergartener tells me his eyes hurt from being on an iPad all day," William Doyle, a District 203 parent, said in public remarks during the Oct. 19 District 203 Board of Education meeting. Similar complaints have been echoed across families with children of all ages, with their kids getting headaches, eye strain, having trouble contacting a teacher, falling behind, and various other problems.
Some parents have turned to learning pods as an alternative. These are usually small groups of children who learn together from meetings with a tutor, whether that is a professional teacher or parents themselves.
As a result, learning pods are growing exponentially in popularity. According to the New York Times, a Pandemic Pods group on Facebook set up on July 7 already had almost 40,000 members by August.
Yet the cost of private tutoring multiple times a week adds up. What about families who can't afford to hire a private teacher?
That's where The Merry Tutor's new online sessions come into play, providing free services to kids grades 1-12. It features a unique drop-in format that doesn't require tutees to sign up for a session beforehand. Students can log into an open zoom call during The Merry Tutor's hours, which are 4-6 p.m. on Wednesdays and Thursdays and 1-3 p.m. on weekends, to be assigned and placed into a breakout room with a tutor.
"[People] can come and go as [they] please," said Central sophomore Theodore Ng, a longtime tutor and board member with The Merry Tutor. "The new system is very accessible."
The Merry Tutor's board members explained that transferring an organization that used to be entirely in-person to an online format wasn't easy.
"[There were] problems setting up breakout rooms [and it was] kind of hard at the beginning to make this into a real system," Naperville North sophomore Max Nguyen said.
Now a few months in, Nguyen says that the sessions are able to function smoothly.
As more tutees discover The Merry Tutor, the demand for tutors is also increasing.
"[Tutors should] look forward to coming," since overall it's a fun experience for both the teacher and student, said Ng.
"[I love] helping to make a place where tutees can come to learn," Nguyen said.
Find more about The Merry Tutor at themerrytutor.org.