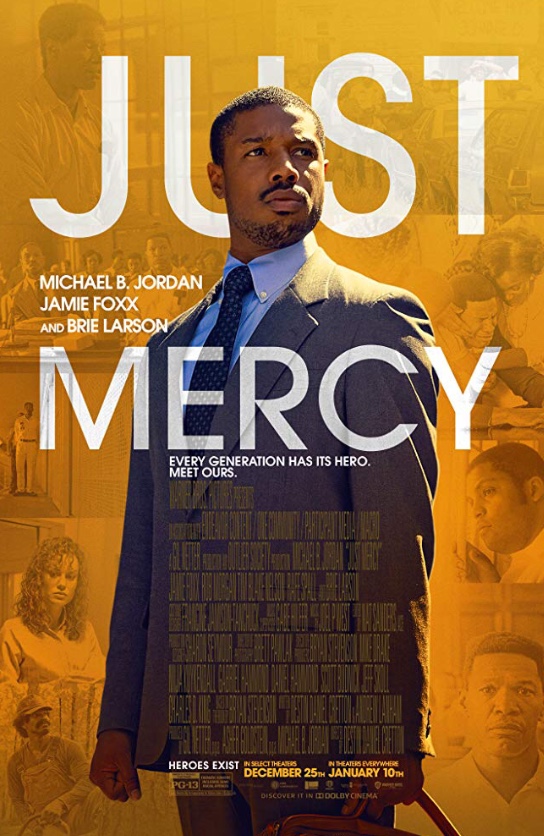 Photo source: imdb.com
The legal drama "Just Mercy" is based on the real life story of an innocent black man convicted of murder and being unjustly sentenced to death row without a decent trial. This movie portrays the story of Walter "Johnny D" McMillan, who is played by Jamie Foxx.
Johnny D was arrested in 1987 for a murder he did not commit. He was held back by the racist legal system in Alabama. Even with a clear cut set of witnesses and evidence to prove him innocent, the court in Alabama remained convinced in their false accusation.
The film mainly displays the judiciary process of Johnny D's case and how his Harvard-graduate defense attorney Bryant Stevenson, played by Micheal B. Jordan, became a visionary hero in criminal justice reformation.
Stevenson also partners with Eva Ansley (Brie Larson), who provided institutional assistance to defendants in Alabama. Subsequently, after Johnny D's case, Ansley joined Stevenson when creating the non-profit Equal Justice Initiative in 1989.
According to the Equal Justice Initiative organization, their mission is dedicated: "To ending mass incarceration and excessive punishment -in the United States, to challenging racial and economic injustice, and to protecting basic human rights for the most vulnerable people in American society."
Director and co-writer Destin Daniel Cretton is really able to bring this tragedy to life and leave the audience in tears as it emphasizes the agony and torture of racism brought to such an intense level in that it brought a innocent man to his death, killed by an ignorant legal system.
The idea was clearly stated in the film that whatever one did or did not do, life is still meaningful.
That is why every person, no matter who they are, deserves representation and the same amount of respect and rights as any other person when it comes to the judiciary process. Jordan does a great job of showing a spirit of passion toward justice.
He wanted to fight for the people who needed the most help. He also knew that what he was doing was going to make a lot of people upset, but he was willing to take the risk to fight for the most vulnerable people.
It also illustrated racial discrimination in a white state such as Alabama. Johnny D, as well as other innocently convicted black men in jail, argued how no white people would ever know how it feels to be guilty from the moment that you were born; that due to the color of your skin, you would look like a man who could kill somebody, and that is the only plausible evidence against your sentencing to death row.