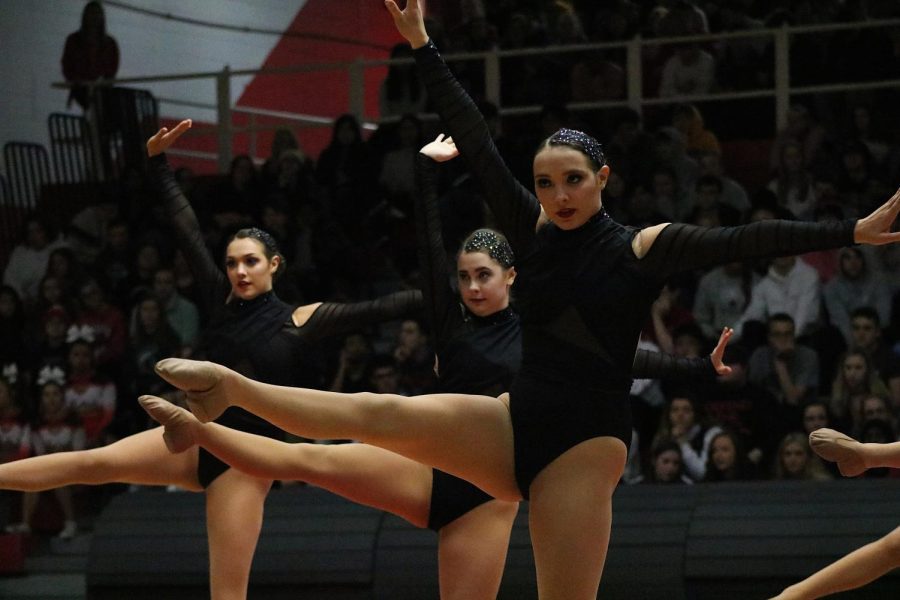 Maggie Dalton
On Feb. 1 the varsity poms team's season ended after they placed 23rd in the IHSA State competition. They placed fourth at sectionals.
This was the team's second state qualification in the past four seasons.
"It was easily the highlight of the season hearing our name get called at sectionals to go to state," senior Maggie Sedlacek said. "We had a very hard sectional so we really weren't sure how the season was going to end, but hearing our name called made it all worth it."
Despite not making it to the second day of the competition, the team spirits stayed high and grateful that they were granted the opportunity to take the floor again. Their last state qualifying sectionals performance was in February of 2018. They have strived to make it back.
"I felt more confident going into state this year," Sedlacek said. "Our team has improved so much from two years ago when we made it to state, and this time we held our heads high and didn't let the title of going to state get to us.''