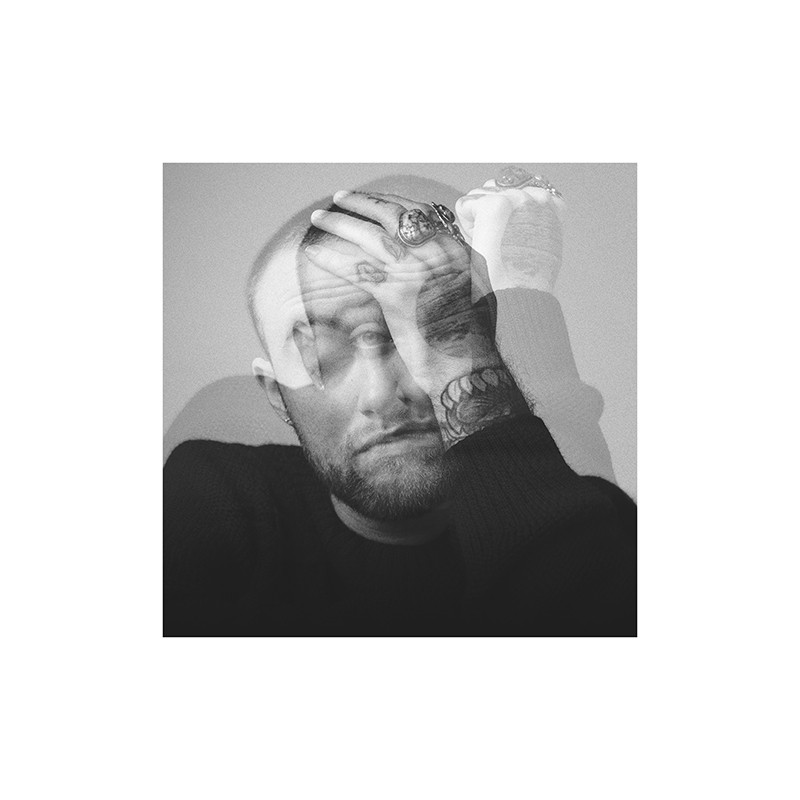 Photo source: store.warnermusic.com
Well-known artist Mac Miller tragically died on Nov. 5, 2018, due to a drug overdose, but the legacy of his music lives on.
After his passing, Miller's producer Jon Brion dedicated himself to finishing the album they had been working on. In an interview with Vulture Magazine, Brion explained how Miller had been experimenting with different sounds and styles, making his new music very different from his typical rap and hip-hop style.
Brion worked adamantly to be true to Miller's vision that he described to him for each and every song. The completed album, and might we add absolute masterpiece, "Circles," was released on Jan. 17.
The album release was announced only on Miller's Instagram by his family, who according to the post, felt it was the best way to "communicate meaningfully while keeping sacred what should be kept sacred."
The post explained that the album was meant to be a companion to his previous album "Swimming," and its central theme was the concept of "swimming in circles."
In the post, the family wrote, "We simply know it was important to Malcolm for the world to hear it."
The album features 12 new songs, each one showing a different side of the rapper to his audience.
The overall tone of the album is a continuation of what was expressed on "Swimming," as the message of dealing with mental illness such as depression and anxiety on a day-to-day basis reoccurs throughout both of them.
In the song "Good News," Miller talks about the pressure that was put on him as an artist by his fans and those around him.
The first line of the song, sung in a beautiful, melancholy tone, says, "spent the whole day in my head, do a little spring cleaning," referring to the "clutter" or depression that weighed on Miller throughout his career and his attempt to get past it.
He also hints to a feeling of isolation and loneliness, another reoccurring theme seen on this album.
While the vast majority of the album focuses on a slower-paced, suave vibe, Miller and Brion made sure to implement some more upbeat songs such as "Blue World" to lighten the mood.
This track is one of the most popular off of the album, utilizing a bouncy synth beat and bringing attention back to the rap style that brought Miller his fame back in 2010.
Don't be fooled by the happy sound
of this one though, Miller still keeps the same album story going with this one with lyrics like "Think I lost my mind, realities so hard to find," almost identical to what he was trying to convey in "Good News."
As the album and the career of Miller wind down it's clear to see that Miller and Brion's vision on this piece of work has turned into a very moving and bittersweet goodbye, solidifying Miller's title of one of many music legends of this generation gone way too soon.