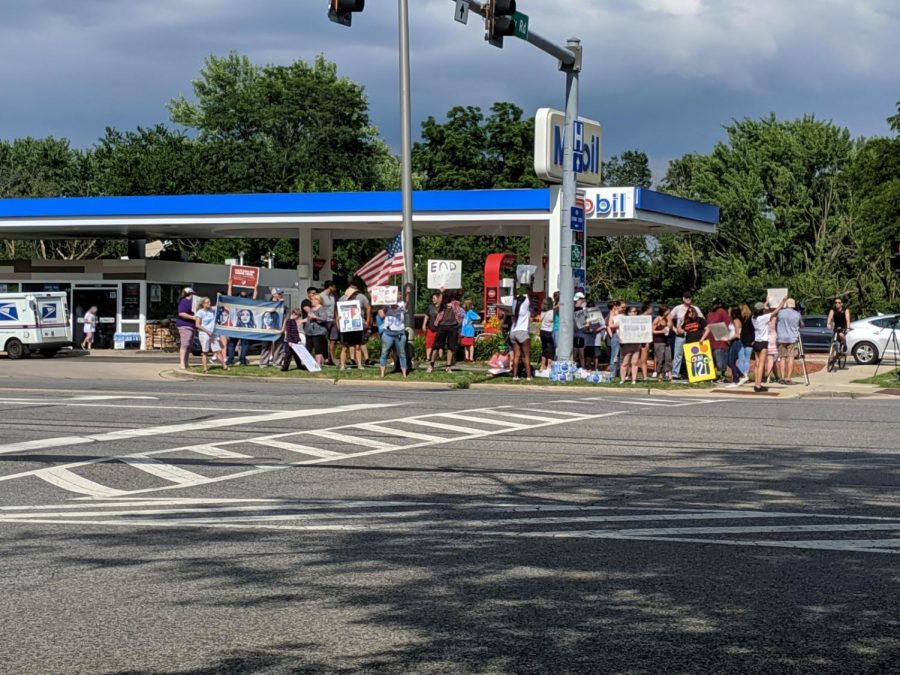 Thom Blair
A video of an employee at the Bucky's Mobil gas station at the intersection of Washington Street and Bailey Road went viral. The video, which was posted this week, shows the male employee telling several hispanic customers to "go back to your own country." In response to the video, local residents quickly organized a protest in front of the gas station on Wednesday, July 17.
"We organized this last night," Casildo Cuevas, one of the organizers, said. "I saw the video yesterday, but I'm not sure if the incident happened yesterday or the day before."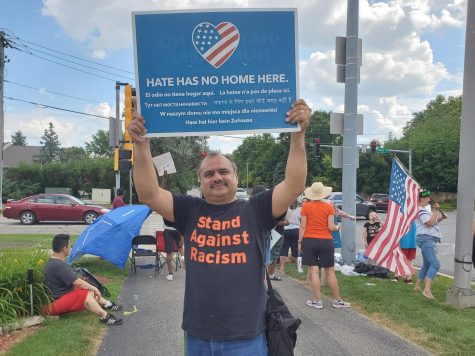 Despite short notice and temperatures well into the 90s, the protest drew dozens of people, intent on drawing attention to the racial insensitivity of the incident and calling for a boycott of the gas station.
One of these protesters was Carolina Buitron, one of the targets of the employee's comments.
"He was trying to be friendly at first, talking about my group," Buitron said. "She's like, oh, they're family. He asked are those two girls adopted? She's replies, no, they're my cousins that came from Mexico. And his reply was 'are they legal?'"
These words were exchanged before the video began. In the video the two girls' mother are seen arguing with the employee about the legality of their being there. The video has since reached over 300,000 views and has immediately become a hot topic of conversation in Naperville.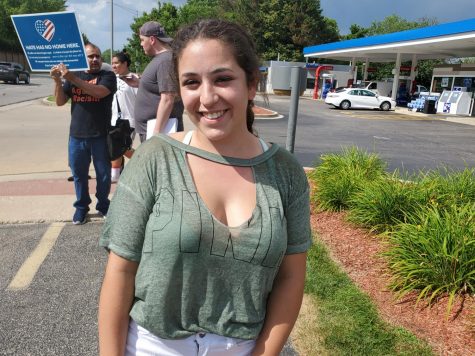 "As soon as the video went viral, [the climate] changed it," Cuevas said. "Having people out here and having the media cover it? It's definitely a change. I'm glad it came to light, because we need to tackle it head on."
Early Wednesday evening, Steven Kalhorn, the general counsel for Buchanan Energy, the parent company for Bucky's, commented to the Naperville Patch that the employee has since been suspended. The employee was not available to be reached for a comment, so his justification for his comments is still unclear.