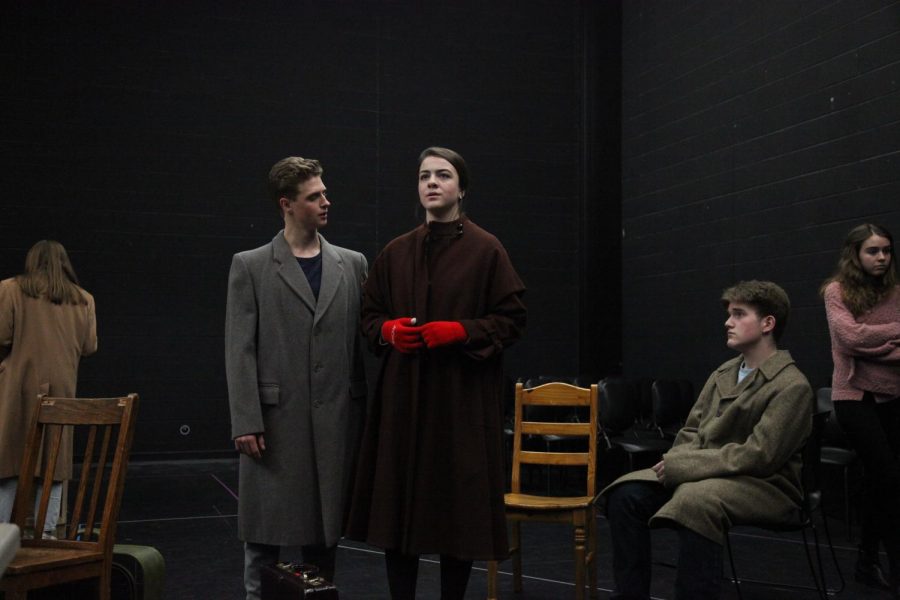 Theatre Central's spring production, "The Diary of Anne Frank," by Frances Goodrich and Albert Hackett, is a drama following the story of Anne Frank. For nearly two years, Anne and her family hid in an attic to escape Nazi persecution. Progressing chronologically, the play shows Anne coming of age while trying to have a normal adolescence while in hiding.
The play is a stage adaptation of "The Diary of a Young Girl," written by Anne Frank. It was first performed in 1955 and won a Tony award for Best Play in 1998.
Senior Ryan Renc is student directing the play. Renc directs alongside Theatre Central advisor Susan Johnson.
"This show has a uniquely human element to it that I don't think a lot of shows we've produced have," Renc said. "Being a true story, it allows us to go into deeper levels of not only understanding the characters, but the events surrounding the characters."
Sophomore Kelli Saldivar will perform as the lead role, Anne Frank.
"This role has helped me grow as an actress because I've had to do so much more analysis of the character," Saldivar said. "Anne was always looking for the best in everything and was also a very big thinker, so I have to look at the things she says and does and try to portray her best I can."
Iva Petrova, president of Theatre Central, is producing the show. Petrova is excited to be part of this production in particular.
"Some of the quotes in the show are directly from Anne's journal, which makes it really interesting to see because you can learn more about the history behind the Holocaust," Petrova said.
Senior Nora Lullo will play the role of Edith Frank, Anne Frank's mother. Lullo has enjoyed the process of learning more about history through this production.
"It's a dramatic show, which is cool since we do a lot of comedies," Lullo said. "It's also a small cast which means we get to work really closely with all of our cast members. We're getting to portray real life people, in a real situation, so it's been a cool process to learn about these characters and try to portray them as realistically and respectfully as we can."
"The Diary of Anne Frank" runs March 7, 8 and 9 in Central's auditorium. Tickets are $8 for adults and $5 for students.