Seniors lead wrestling team to record winning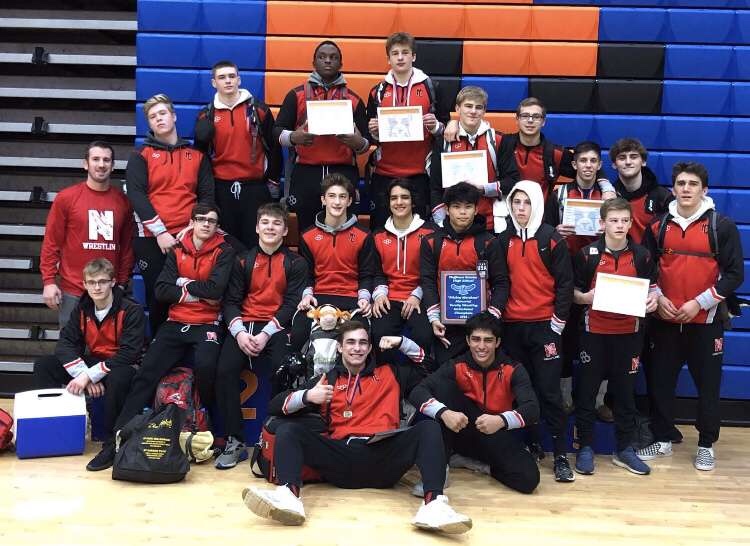 Alana Cervera, Online Managing Editor, Sports Columnist
February 26, 2019
Senior varsity wrestlers Jackson Punzel, Kyle Guttosch, Cameron Palmer, Ben Cianchetti and Colin Baumgartner are leaving the wrestling team with one of the best seasons in Naperville Central history.
"We did really well," said Noah Fitzenreider, head boys wrestling coach. "This season is probably going to go down as one of the best in Naperville Central history. This season is really a culmination of four years running. The seniors had a vision as freshman four years ago what this year could be, and it's turned into about what we thought it could."
The boys wrestling team ended with a season record of 24-3. Season highlights included them winning the Hoffman Estates and Mahomet Seymour tournament, and lastly, as well as the DuPage Valley Conference at all three levels. Out of the 14 boys who qualified for DVC, 12 made it to the finals at their level.
"DVC was a culmination of the entire year and what we've been working toward," Fitzenreider said. "I think that was the highlight of the year coming together and showcasing what they've been working toward."
Senior, four-year varsity member, captain and future college wrestler Punzel describes the uniqueness about this year's team.
"I think we have a pretty good atmosphere in the practice room," Punzel said. "There's a lot less goofing around, which is really nice, and everyone's really focused. In previous years, it used to be a little more laid back, and it's not that way anymore, which is great."
Fitzenreider agrees.
"In the four years I've been head coach, this team is more disciplined than we've ever been and we're more senior driven," Fitzenreider said. "It's not just how many seniors we have on varsity, but the senior leadership on this team is outstanding. It comes from our seniors who have a lot of experience and they're very close with each other."
Sophomore and junior varsity wrestler Ethan Jones appreciates the senior leadership.
"Our seniors have always been very good about giving help where they think it's needed in the wrestling room and weight room," Jones said. "They lead workouts a lot."
The team placed second at regionals and did not move on. However, eight individuals qualified for sectionals. Freshman Tommy Porter, juniors Leo Keating and Tyler Driessens, and seniors Colin Baumgartner, Kyle Guttosh, Jackson Punzel, Cameron Palmer, and Ben Cianchetti. Driessens, Baumgartner, Punzel and Cianchetti went onto the state championships at University of Illinois at Urbana-Champaign for a three-day tournament starting on Feb. 14. Four boys tied for the most state qualifiers in school history. Punzel took fifth place at the tournament.
"It was great to go out on a win," Punzel said. "I really like having a good memory of my last memory. I was sobbing pretty hard afterwards. It was pretty emotional for me, but it was awesome, and I wouldn't change it for the world.
Fitzenreider gives the seniors a lot of credit for this season and future ones.
"It was the most successful year in this school's history," Fitzenreider said. "This is because the seniors have taken the direction of the program exactly where it needs to be for the next 10 years. The seniors have set this up for a good showing in the future which is what you really need."
About the Writer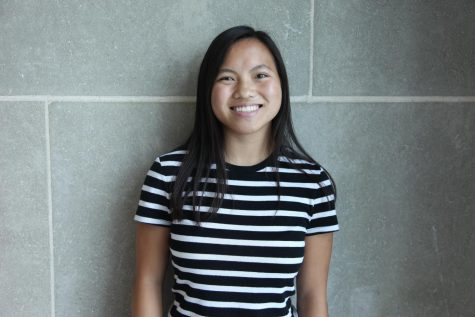 Alana Cervera, Online Managing Editor, Sports Columnist
Alana Cervera is a senior at Naperville Central and is a second-year staff member on Central times as the Online Managing Editor. She brings a positive attitude and writes stories from a new angle. Outside of Central Times she ballroom dances and dives for high school, constantly staying busy and active. She hopes to become a Nurse and start a career in the medical field after high school.