New grading system confuses students and parents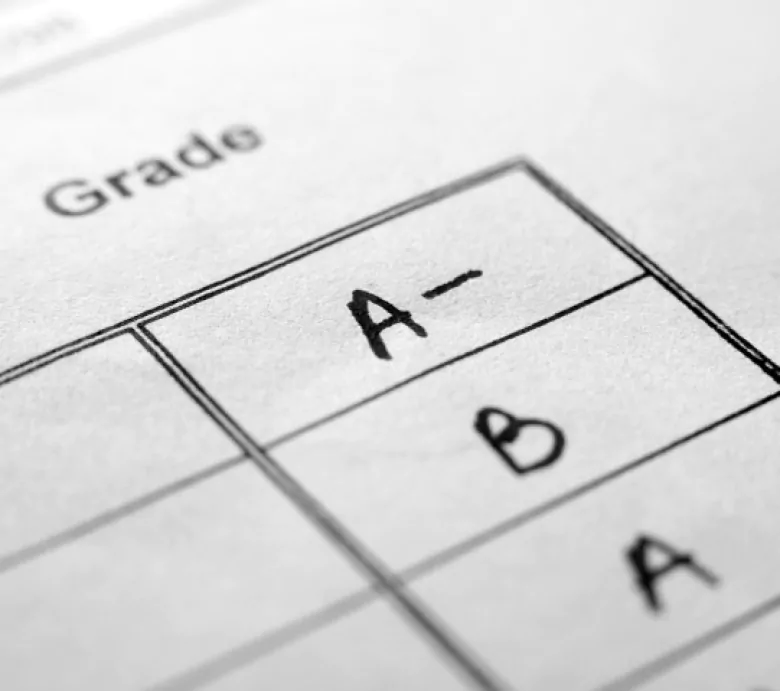 Hang on for a minute...we're trying to find some more stories you might like.
You just got your math test back, which you spent several hours studying for. You look over the test to see that you got all the answers correct, but the grade on top is a 93 percent/secure.
District 203 middle school standard core grading system has changed its percentage levels in grading. Letter grades have been replaced with exemplary "A", secure "B" approaching "C", and beginning "F". The new standards based grading system was introduced in August 2016.
Students have mixed views of the new grading system. This year's eighth graders at Kennedy Jr. High have had this new grading system since sixth grade. Eighth grade students were given a student survey by their homeroom teachers. Out of 45 students, 64.4 percent said they think the grading system lowers their grades; the other 35.6 percent said it helps raise their grade.
Maggie Marusin, an eighth grader at Kennedy Jr. High, explains the pros and cons to the grading system.
"It's actually up and down. Usually a 20 on a test is a A in high school." Marusin said. "But here if I get an 18 or 17 out of 20, it's still a secure [B]."
The grading system revolves around the teacher and how they interpret it. Some teachers will give students a secure when they get a 5 out of 5 on a quiz or test. It is considered a secure, or B, because they showed the appropriate amount of work, but did not go above and beyond. Extra credit questions must be completed correctly to get a full 100 percent on an assignment.
Out of the 45 eighth graders surveyed, over 80 percent of students said they would prefer a letter grade over a secure. However, 86.7 percent of students have also said the grading system occasionally helps them boost their grade up.
With the new grading system an 18 out of 20 on a test is worth a 93 percent, while with old grading system, which is still used in high school, an 18 out of 20 is worth a 90 percent.
Riley Czuba, an eighth grade student at Kennedy Jr. High, gives her view on how the new grading system has helped her.
"I like this grading system," Czuba said. "[It] makes me feel better about myself. So when I get an F, a beginning, it's just like, 'Oh, it's just a beginning. It's not that bad, you're just beginning the topic. You didn't fail it, you began it.'"
Sarah Atmore, an eighth grade student at Kennedy Jr. High, disagrees. She thinks that the grading system will make it difficult for colleges to evaluate students grades.
"There is a reason they don't do it in high school," Atmore said. "It's impossible, very difficult to convert to college scale."
This year's eighth graders have now gone through their three years of middle school with this grading system. Next year they will be freshmen in high school, with a completely different grading system.
In the surevery, 46.7 percent of eighth graders checked off "Yes, I think standards based reporting will make it difficult to adapt to a different grading system", 24.4 percent checked off "No, I will easily be able to adapt to different grading system" and 28.9 percent said "I'm not sure how I will adapt".
Over half of the eighth graders are worried or unsure how the new grading system will impact them academically in high school next year.
The students have been given surveys by the district each year. The surveys rate how they enjoyed the new grading system and which system they prefer.
Each year minor changes have been introduced to the junior high grading system.
Students and parents alike, are confused by the randomness of grades in this system. An overwhelming majority of students feel they will be less prepared for high school in district 203.
"The only grading system I've ever known is elementary school grading, and standard based grading," Atmore said. "You will notice that the kids of class of 2023 will most likely have harder time understanding the high school grading system."