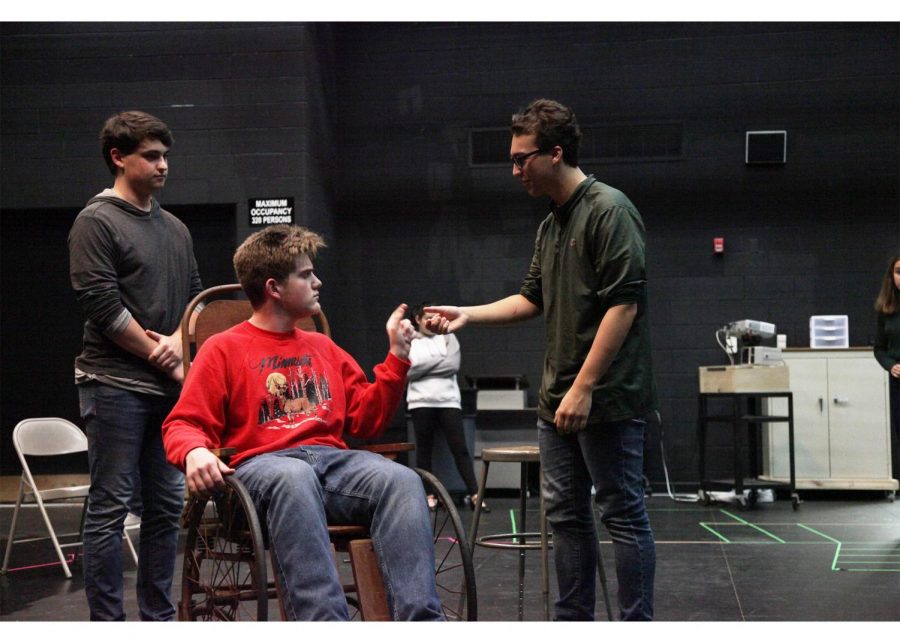 Madeleine Chan
Theatre Central's fall mainstage show, "The Man Who Came to Dinner," is a comedy about a man who accidentally gets injured on his way to dinner – claiming to have dislocated his hip – and becomes very intrusive in the house of his hosts.
Senior Ethan Smith will take on the role of Sheridan Whiteside.
"After I slip on ice and break my hip, I'm wheelchair bound for the next six weeks," Smith said. "The entire show is just showing my interactions with the people that live in the house."
This will be senior and Theatre Central secretary Madeleine Chan's third time producing a full-length play.
"Mei Mei is an excellent producer," Smith said. "She comes to all the rehearsals and does a lot of behind the scenes work."
Senior Josh Anstrand has been part of Theatre Central for the past three years, has been acting since he was in middle school and will play Mr. Ernest Stanley in the play.
"The play is such a fun thing to be a part of," Anstrand said. "With all the rehearsal, we all spend so much time together and never get tired of it."
Attending rehearsal four times a week makes for a close bond between the cast and crew which has 12 senior actors.
"I feel like I'm part of a family," Smith said. "We all get along so well, and we just want to see others perform at their best, because when one person performs well, we all do."
This play is different from other Central productions because the board is submitting it for the opportunity for the cast to perform it at Illinois Theatrefest in January.
The play will be performed in the main auditorium on Nov. 1-3. Matinée performances will be held on Oct. 31 during school hours.