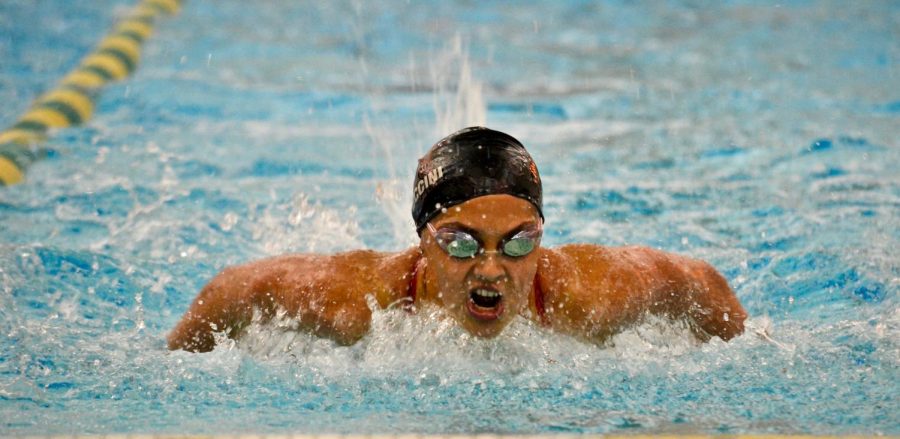 Photo courtesy of Barb Ruvarac
The Naperville Central girls swim and dive team is wrapping up their season but not before they compete in their championship competitions.
Head swim coach Mike Adams and dive coach Sue Brennan-McGuire are leading the team and hope to wrap up the 2018 season strong.
"Being a part of this team has been a life changing experience," senior captain Halle Spanke said. "Wrapping up my fourth and final season is going to be very emotional for me."
The season for girls swim and dive starts in early August. The girls practice in order to improve their performance by the end of the season when they compete in their championship meets.
There are three different championship meets that the girls have the opportunity to compete in.
"I'm really excited for the end of the season," junior Emma Guccione said. "It's fun to see all your hard work pay off at [the DuPage Valley Conference]."
In order to see improvements throughout the season, new coaching techniques have been used. A technique called the "power tower" involves a bucket of water that is strapped around the swimmer's waist and pulled while she is swimming. This year a three-meter diving board was installed that divers utilize everyday at practice. The girls team members have seen a huge improvement with the addition of those features.
"Swimming is a long short season," Adams said. "Our main goal during the season is getting good races at our championship meet."
The DuPage Valley Conference swim meet takes place Oct. 26 and 27 at Naperville North.