Movieday Tuesdays: 11/22/16 – 11/28/16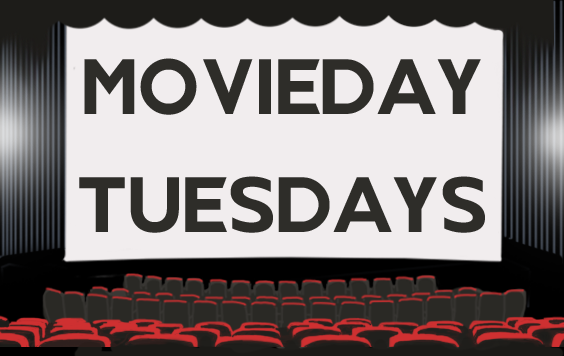 Hang on for a minute...we're trying to find some more stories you might like.
Movieday Tuesdays is a weekly blog on cinema news written by Blake Preston. The views and opinions expressed in this article are those of the author and do not necessarily reflect the views and opinions of the Central Times.
---
1. RUN. ALIEN IS BACK.
Alien: Covenant, the newest film in the Alien franchise released its first poster. Scary, simple, and looks great. Alien: Covenant is a sequel to the events of Prometheus. Both movies take place prior to the first Alien film. Confused? Think of it like this: Star Wars Episodes 4, 5, and 6. Think of those like the original Alien films. Then Star Wars Episode 1 came out many years later. Prometheus is like Episode 1. Alien: Covenant is like episode 2. Make sense? I hope so. The movie is due out May of next year
2. Firefly Star Ron Glass Passes Away
Star of Firefly (one of my personal favorite shows), and Agents Of S.H.I.E.L.D. and Emmy nominated actor Ron Glass has died at 71. Now, he isn't a huge actor in Hollywood movies but I loved him in everything I saw him in and he was a main character in a favorite show of mine. 71 is old, but I can't even believe he was that old. I guess Firefly season 2 will never truly feel complete. If they ever make it. Which they will. I hope. Someday. Maybe. Perhaps. Please.


3. John Wick Directing Duo
The John Wick directors are easily on the rise in Hollywood. After directing one of the best action films of the decade, they have now both made a John Wick sequel and been helmed for huge projects.
Chad Stahelski, one of the two, has been handed the Highlander reboot. Highlander is an older film and TV franchise centering around immortals who all battle to kill each other. It makes sense that this franchise has come back. It's a cult classic and has a really good mythos and concept behind it.
David Leitch, the second director is now the man who will be behind Deadpool 2. I think both of these are great picks and I can't wait to see what they do with these franchises. Both of these guys are on my watch list.