Movieday Tuesdays: 11/08/16 – 11/14/16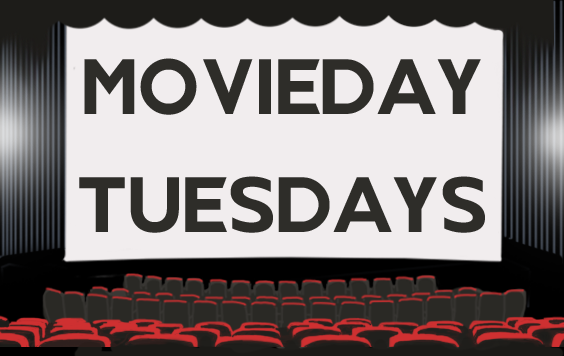 Hang on for a minute...we're trying to find some more stories you might like.
Movieday Tuesday is a weekly blog on cinema news written by Blake Preston. The views and opinions expressed in this article are those of the author and do not necessarily reflect the views and opinions of the Central Times.
---
1. Beauty And The Beast Trailer
This is the most exciting news to me. One of my most anticipated films of next year is the Beauty And Beast live action adaptation. Disney has been popping out these live action films consistently now. Cinderella came out a while back, The Jungle Book was a big hit, and this is next on the slate. The trailer itself looks great. If you've seen the animated movie, then you've seen this trailer already. It looms like it will be as faithful as it can be. Which is good and bad. Good because we can relive a familiar story, but bad because we know what to expect next. It will have to dazzle us with visuals to bring us into the magic this time. The movie is scheduled for a March 17th release of next year.
2. Ghost In The Shell Trailer
Ghost In The Shell is a Japanese anime which is soon to have a live action film starring Scarlett Johansson as the lead. I'm no fan of the manga or anime but i know a bit about it and the trailer looks interesting. It revolves around an android who leads a task force taking down criminals and terrorists. It deals with issues like artificial intelligence gaining emotions, memories, original thoughts and how to deal with those things. The trailer shows off quite a bit of action and an interesting world. Although this movie is already causing controversy. Many people are upset that a white american was cast as the role of a Japanese woman (in the anime, it takes place in japan) If this movie does successfully, despite the controversy, it will be the only successful live action anime made for american audiences.
3. Inhumans Movie Scrapped, TV Show To Follow
Back a few years ago, Marvel announced their entire film slate up until 2018. One movie announced was Inhumans, a comic book team in the universe. But earlier this year, the movie was pushed back but then was eventually taken off the list entirely. Many people blamed Marvel TV and the Marvel Movie departments not getting along. And now the Inhumans are getting their own show in the Fall of next year. But the most interesting portion of this is how it will be released. The first two episodes of the series will be getting an IMAX release in theaters prior to the television premiere. This is something new to the world. Game Of Thrones did this for the season 4 finale, and BBC's Sherlock series had a theatrical released episode earlier this year. If Marvel is planning and IMAX release then I imagine they feel confident in this show to do well and they must be doing something truly unique with a batch of Marvel's weirdest heroes.