Movieday Tuesdays: 11/01/16 – 11/07/16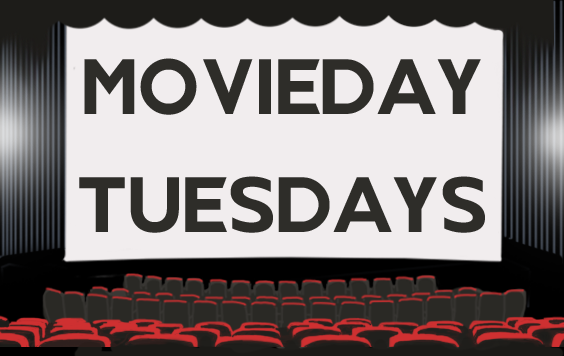 Hang on for a minute...we're trying to find some more stories you might like.
Movieday Tuesdays is a weekly blog on cinema news written by Blake Preston. The views and opinions expressed in this article are those of the author and do not necessarily reflect the views and opinions of the Central Times.
---
1. Big Hero 6 Makes A Return On The Small Screen
One of the biggest hits of 2014 was Big Hero 6, a Disney animated film. Many have been anticipating its sequel. It was financially a hit, and beloved by critics and fans, so where is the sequel? It's coming to TV! Disney XD will be producing the sequel television series. All original cast are said to be returning and it will be coming by 2017. The fan reaction hasn't been hugely positive or negative but my prediction is that it will be a bit more mature than regular Disney shows. Disney XD is known for showing content for older audiences.
2. Deadpool 2 Loses Its Composer Junkie XL
Junkie XL, music composer for Deadpool, has left the sequel. He was going to compose the music score like he did for the first film but has decided not to. He said in a lengthy statement:
"It is with a heavy heart that I have decided not to score the upcoming Deadpool Movie. I love this character and creating his and the movie's original score was a monumental chapter in my life, personally and professionally.
Since it was revealed that Deadpool's brilliant creative director Tim Miller will not be involved in the project anymore, I have undertaken some soul searching. Tim was the driving force behind Deadpool and me getting involved in this amazing project. Deadpool without Tim at the helm just does not sit right with me and that is why I have decided not to be involved in the second chapter.
It was a difficult decision, as I love the project so much and I know how eagerly the next installment will be anticipated, it's hard to walk away from something so unique, but it also has to feel right.
Hope everyone understands. Onward and upward."
Tim Miller directed the first Deadpool film and was going to direct the sequel but left less than a week ago due to creative differences. But I still think the movie has a good chance. Ryan Reynolds and the writers, and all the rest of the crew are still on the project so I have confidence in it.
3. Stephen King's The Dark Tower Postponed
One of my most anticipated movies of next year, The Dark Tower, has been pushed from February 17th, to the Summer of 2017. June 28th to be exact. The reason is due to post-production taking longer than expected. Sony (they're producing the movie) thought it would be done by February but apparently not. So to save money they instead gave the creators more time and pushed the release date. I have high hopes for this movie. Based off a Stephen King series and starring Idris Elba and Matthew McConaughey, I think it has a ton of potential to be a big hit.
4. Dr. Strange Makes $85 Million In First Weekend
Dr. Strange was going to be a hit no matter what. Star power, Marvel branding and a good marketing campaign all were leading it to be a hit. It had an opening weekend of $85 million in just the USA. I was predicting it would make $70-75 million in its first weekend, but good reception has promoted it and it exceeded my expectations financially. And with the good reception I imagine it'll remain in the number 1 spot in American theaters until Fantastic Beasts And Where To Find Them is released. For my thoughts on the movie itself, I do have a review on the site in the Entertainment section.
5. Quentin Tarantino To Retire After Two More Films
He's said it a few times in his career but Tarantino (known for Pulp Fiction, DJango Unchained, and The Hateful Eight) seems to have decided for sure to retire after his 10th film. As of now, he's made 8 theatrical releases (Hateful Eight being the most recent) and he's currently creating his next project. He's one of Hollywood's best directors and I await to see what his final two films will be. Personally, I would love to finally see Kill Bill Vol. 3, a movie he has promised and has talked about before.